This ITSM Future Readiness Survey is now closed. When you work in an IT service management (ITSM) role you can read and hear a lot about how the business and technology landscapes are changing, and how this will impact ITSM, your company, and your role. But you rarely see crowdsourced statistics related to the probability of the identified change really impacting you, or whether a new technology or approach to IT management will gain sufficient industry traction to warrant your interest and investment of time and resources. So, in many ways, we are potentially flying blind as to which new things we need to pay most attention to. And I'm sure many (in IT) would argue that they've insufficient time to pay attention to any of them at all.
Thus, it's great to get ITSM Future Readiness statistics on what our peers are thinking about in terms of the/their future. It's not an exact science, but it's at least an indicator as to where we think we should be investing our time and money in ITSM. For example, knowing that ITSM-tool-based gamification or "social IT" wasn't being adopted in line with the industry hype. Or that software-as-a-service (SaaS) ITSM tool adoption would exceed the hype and become so prevalent.
Such data is great to have when making ITSM strategies and decisions, even though it's not always easy to get hold of outside of the annual Service Desk Institute and HDI surveys. Hence, ITSM.tools latest ITSM Future Readiness survey – THIS IS NOW CLOSED.
ITSM.tools' survey on future ITSM readiness
Our first ITSM.tools single-question survey/poll went well – although it proved how hard it can be to get people's time and attention in 2017 – and we're hoping to persuade enough of you to play ball on the new survey to make it statistically viable.
This time the ITSM Future Readiness survey is being hosted off-site, using SurveyMonkey to allow for greater question functionality, and it asks questions across the following, hopefully slightly controversial, five areas:
Working in IT
The impact of politics on staffing
New technology
Best practice, and
Meeting service expectations.
Plus, this time the ITSM Future Readiness survey questions are aimed at ITSM practitioners, of all levels, rather than other roles in the wider ITSM community.
What will happen with the ITSM Future Readiness survey results?
As you can see from the questions, there's a wide spread of question topic areas. It's very deliberate, rather than random, as we want to use the collected statistics – your aggregated opinions – for as much of our future ITSM.tools content as possible.
There'll be a focused report that discusses the results across all ten questions. Then blogs that dive even deeper into some of the survey results – possibly including an additional single-question poll to get greater granularity in the area. Plus, we'll use the survey results as supporting data in presentations, as we contribute to the content at many of the ITSM industry's global events. With the data potentially reused by others as and when it can help to support their opinions, arguments, and thinking.
But we really need your help with this!
It won't matter how many questions we ask if we don't get people like you to complete the survey.
So please take the time to complete our ITSM Future Readiness survey – THIS IS NOW CLOSED. You'll be helping both yourself and your peers in determining what will be important going forward, and the ITSM industry's level of future readiness.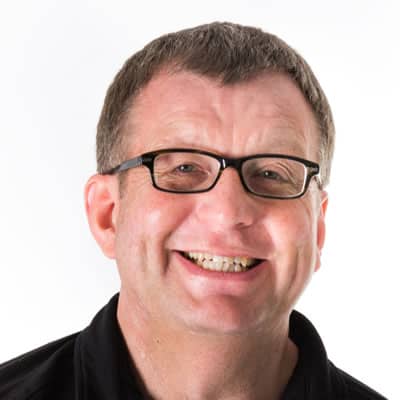 Principal Analyst and Content Director at the ITSM-focused industry analyst firm ITSM.tools. Also an independent IT and IT service management marketing content creator, and a frequent blogger, writer, and presenter on the challenges and opportunities for IT service management professionals.
Previously held positions in IT research and analysis (at IT industry analyst firms Ovum and Forrester and the UK Post Office), IT service management consultancy, enterprise IT service desk and IT service management, IT asset management, innovation and creativity facilitation, project management, finance consultancy, internal audit, and product marketing for a SaaS IT service management technology vendor.