What do you get if you fill a room with likeminded people? A room full of likeminded people. This happened at the Refresh:IT UK event.
It's not often that I get to start a blog with a bad joke – I usually leave them for the halfway point. However, it seemed appropriate to write a happy blog about a happy event – Refresh:IT UK, Freshservice's first UK customer (and potential customer) day. But the blog is not about the event itself, and instead some of the key IT service management (ITSM), IT support, and customer service learnings taken away by people including myself.
Sharing ITSM Industry Stats at Refresh:IT
Simon Johnson, Freshdesk's General Manager UK, shared some interesting stats at Refresh:IT from an independently-conducted Freshservice survey of over 12000 service desks:
The average service desk agent to employee ratio is 2.5:100
The average time to resolve a ticket is 10 hours
Problem management can reduce incidents volumes by 40%
Self-service can reduce ticket volumes by 15%
Workflow automation can boost service desk efficiency by 25%
All good data points when justifying either keeping the ITSM status quo or seeking improvement-based change. More detail can be found by following the above link to an infographic.
Changing the IT Support Status Quo
We work hard in IT support. It's hard not to given the constant stream of IT issues and the continued need to cut costs, often in the form of staff shrinkage. So, it was interesting to hear at Refresh:IT that internal IT support is still behind external customer support in terms of first contact resolution rates (by a factor of 1.6) and customer satisfaction rates (by a factor of 1.4):
This data from HDI and Forbes was used as a launch pad for Nishant Rao, Freshdesk's Global COO, to talk to the fact that the traditional employee support model is broken – with a need to "dismantle the assembly line" in favor of creating a better employee experience. A new way of support people, akin to the Formula 1 pitstop model, which is not only accurate and fast, but also delivers a great experience (as per the image below):
With new technologies playing a big part in what's a very human-centric approach, including:
Big data
Machine learning
Bots
Collaborative tools
Natural language processing
It teed up the audience for a demonstration of what the Freshdesk lab has been working on in these areas…
The Advancement of Support Technologies
Venkat Balasubramanian, Freshservice's Product Director, demoed a number of new technology use cases for the service desk at Refresh:IT UK, including:
Machine learning for knowledge management – offering more accurate resolution suggestions based on big data, i.e. through the analysis of what was previously right for similar issues/situations.
Bots for initial customer support – using chat and machine learning to provide answers to common questions, all while understanding how the customer is feeling about the interaction.
Natural language processing, well the use of Amazon Echo and Alexa to be precise – using voice rather than a GUI to check ticket status, reassign tickets, run reports, and set up alerting rules.
It's one thing to talk – or, in my case, write – about how new technology is changing IT support and another to see it in action.
How to Win the SDI Best Implementation of an ITSM Solution of the Year Award
Freshservice customer Grant Harris, Head of IT Operations at Western Sussex Hospitals NHS Foundation Trust, spoke about their service desk improvement journey – replacing a shared, outsourced service desk with a new, internal IT support function. A journey that took them to winning the Service Desk Institute (SDI) Best Implementation of an ITSM Solution Award for 2017.
There were many great tips/soundbites, such as:
"Put user experience over ITSM theory"… "The team designed service not by (the ITIL) books but by thinking about customer expectations and designing back for great culture"
"Changing the (self-service) portal language from ITIL to human terms caused self-service use to jump overnight"
"Every incident drives the knowledge base and drives out silo- or hero-thinking"
"A big part in achieving self-service success was in putting the effort into properly populating our knowledge base"
(After an audience member asked about shortcuts) "In my experience, shortcuts don't often lead to value. Doing things properly brings about success"
A final point to note is that Grant chose to call the new IT support capability a help desk not a service desk. Why? To leave the baggage of the previous, outsourced service desk behind.
Reconsidering SLAs
A common talking point throughout the event was service level agreements (SLAs) or, more specifically, service level targets in the context of IT support. It was started by the combination of a room-wide workshop and a customer panel involving Karnesh Patel and Robert O'Brien of ITV, and Roman Jouravlev of AXELOS.
The workshop gave Refresh:IT attendees the opportunity to discuss the main barriers to success in one of three areas:
Delivering a consistent set of services
Meeting your SLAs and customer expectations
Providing accurate reports on your services
With the people at the majority of the room's tables choosing area number two – meeting your SLAs and customer expectations.
Feedback from the workshop was pretty much that there's a growing gap, or even a gulf, between SLAs and customer expectations. The guys from ITV then spoke about how ITV has forgone IT service desk SLAs, with Roman adding that SLAs are just "scaffolding" and often not needed. Later presentations also touched on the worth or not of SLAs, either with or without prompting from the audience. SLAs were very much the bone that the dog wouldn't let go of.
And it's all too easy to start to list the potential issues with SLAs and service level targets:
Are the targets set at a level where they are achievable rather than what's best for business operations?
Are the targets still relevant? What has changed since they were set? Is the person who agreed things still around (on either side)?
Did the customer really have an equal say in what the service level targets are? Did they know enough to represent all business groups? Were they bamboozled by statements that "these are industry best practice"?
Are SLAs used proactively or just reactively, i.e. are they just pulled out to prove a point such as the service being "fit for purpose"?
Do SLAs really reflect customer expectations, wants, and needs? Especially now that modern expectations are based on consumer-world services and support?
How come service desk reporting in particular shows a "sea of green" when it comes to key SLA targets being met versus customer perceptions of substandard performance?
Does reporting that service levels have been met ever replace customer satisfaction/feedback (although you'd like to think that the two are related)?
There's usually a high focus on service desk targets but what about those for key IT services?
It's not easy to balance higher SLA targets versus the increased costs to achieve them – especially because it's often not a linear relationship. And how often do IT and the business agree to lower targets in order to save money and/or time?
Are there so many allowable exceptions/excuses for failing to hit SLA targets that they're ultimately a waste of time?
I could go on but we both have better things to do. The important thing is to keep questioning the value – to both you and your customers – of the SLAs you are using to help manage and improve your IT service delivery and support.
In terms of the day, the above tips and soundbites don't even get us to the Refresh:IT event lunch break. If they're useful and you want to read more, then please let me know.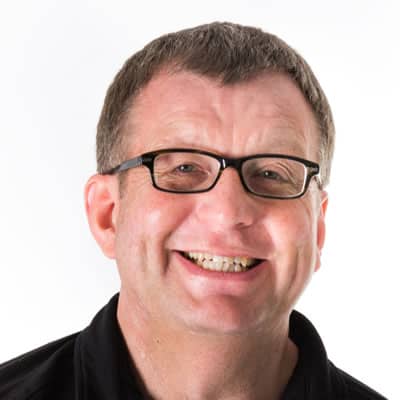 Principal Analyst and Content Director at the ITSM-focused industry analyst firm ITSM.tools. Also an independent IT and IT service management marketing content creator, and a frequent blogger, writer, and presenter on the challenges and opportunities for IT service management professionals.
Previously held positions in IT research and analysis (at IT industry analyst firms Ovum and Forrester and the UK Post Office), IT service management consultancy, enterprise IT service desk and IT service management, IT asset management, innovation and creativity facilitation, project management, finance consultancy, internal audit, and product marketing for a SaaS IT service management technology vendor.