If you're in London, or able to get there, and want to find out what's happening in the world of IT service management (ITSM), service desks, and IT support in general, then the annual Service Desk and IT Support Show (SITS) is for you (and it's on this week – 7-8 June 2017 – at Olympia London). There's no other ITSM show like it globally (as far as I know) – with attendance free (yes, FREE) to all, a high-quality education program, and as many ITSM tool vendors as you can safely fit into a very large expo hall. But let's stay with the education program and who you should plan to see while at SITS.
Keynote theater sessions
There are eleven sessions in the keynote theater across the two days of SITS. My service-desk pick of the bunch would be Natalie Calvert's session on "Raising the performance bar" on Wednesday from 10:15-11:00. In which Natalie will share the secrets of building high-performing service desk teams, including:
"What are the key cultural differences?
What are the characteristics for high-performing teams and leaders?
What are the lessons learnt from successfully transformed teams?"
I think most people would agree that IT support is all about people and enabling them to work as effectively as possible.
In terms of my ITSM pick, that would be a panel session on "Don't call it 'digital' transformation – it's organization and people" on Wednesday from 12:30-13:15, hosted by Barclay Rae with Matthew Hooper, Jason Noble, and Adam Haylock. With their key takeaways being:
"Clarity on what we mean by digital transformation
Vision on how this can help businesses and IT organizations
Practical tips on making this work."
Three Theater 1-3 sessions
There's so much choice that it's difficult to pick so few, but here's what I'm looking forward to most:
Theater 1 – Pasi Nikkanen of employee experience management company, HappySignals, is presenting on how to "Make employee experience the most meaningful service desk metric" on Thursday from 12:30-13:10. His key takeaways will include: how global enterprises are using employee experience to improve IT support; how to benchmark internal services for employee happiness and lost worktime; and how to increase service management's position in the company value chain.
Theater 2 – this is a harder one as a wealth of ITSM industry brain power with recognizable names is presenting in this theater, including Damian Bowen, David Wright, Mark Smalley, Noel Bruton, Jon Hall, and James Finister. In the end, I chose Noel Bruton's session on "Get buzzy, not busy: lessons in service desk leadership" on Wednesday from 15:30-16:10. His key takeaways will include: distinguishing real busyness from the illusion afflicting most service desk and tech groups; how to make work enjoyable while still meeting your targets; and the right workgroup structure for conquering busyness.
Theater 3 – Steve Morgan presenting on "10 tips for a successful SIAM (service integration and management) implementation" on Thursday from 09:30-10:10. Steve really is a SIAM guru and his key takeaways will include: understanding the key challenges in defining an effective SIAM strategy and design; learning which process models and underpinning tools will work in a SIAM eco-system; and how to implement and operate an effective SIAM operating model.
Freshservice sessions
I've a lot of love for the presenters at SITS, including two of our own who will give me their hardest stares (which really aren't that hard) if I neglected to say that I am also looking forward to their sessions. Both are presenting in Theater 3:
Narain Muralidharan is presenting on "Become a growth hacker to drive self-service adoption" on Wednesday from 09:30-10:10. His key takeaways will be: why you should take efforts in promoting IT; learning the growth hacking concepts that can be applied to ITSM; and case study examples on growth hacking of the service desk.
Sanjeev NC is presenting on "Simple steps to a better service desk experience" on Thursday from 14:30-15:10. His key takeaways will be: simple, ready to implement action items to improve service desk experience; how to increase self-service adoption; and tips for improving agent and analyst morale.
Don't forget the networking!
While the education sessions and technology demos are both great, SITS is also about the networking. So, find – or make – the time to talk with your peers. Talk with the show sponsors too, as ITSM tool vendors have a wealth of knowledge and experience from their long histories of successful customer engagements.
If you like good food as well as good conversation, then the Freshservice networking party on Wednesday evening is for you – there's fine craft beer, Wagyu super-beef burgers, live music, and some brilliant ITSM-talk… all on the house. Just request an invite here.
Finally, we'll have a very special announcement on the evolution of Freshdesk and Freshservice at SITS. Please swing by our stand to find out more.
So, get ready for SITS, it'll be a whirlwind two days. Hopefully you'll learn a lot and if you drop by to see us – for conversation, food, or both – then that's a bonus.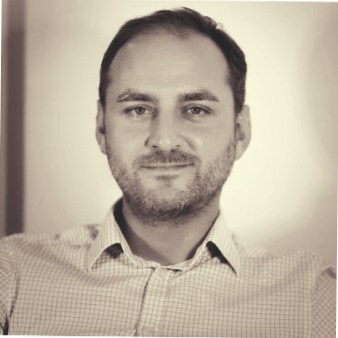 Simon is the UK General Manager at Freshworks, the Google-backed leading cloud-based customer support software company. Simon heads the company's operations and revenue strategy for the UK covering IT service management, customer service and support management. Prior to Freshworks, Simon has led global sales teams for Microsoft and Oracle database and development software providers. Simon is a Dad of two boys, and a keen sportsman, having completed Marathons and England trials for football.