Forget your countdown to Christmas (it's 52 days in case you were wondering), more importantly there's officially only 18 sleeps until this year's annual itSMF UK conference (ITSM17).
There'll be wonderful people and networking, great food, the potential for some alcohol, gifts (in the form of best practice content and freebies), an opportunity to spend money (new IT service management tool (ITSM) anyone?), singing (closing keynote Roy Atkinson is known to crack a tune or two during his presentations), and Barclay Rae will be dressing up as Rudolph. Ok, so I might have made the last one up…
Joking aside though, ITSM17 promises to pack more punch than a hard-thrown Christmas snowball – with plenty of exciting changes and improvements in place to ensure that every delegate takes away lots of practical advice and tips, new business relationships, and a big fat smile on their face.
Why ITSM17 promises to be different
You may or may not remember my rant in the Facebook Back2ITSM group earlier this year. I appreciate that I'm not the target audience for ITSM events (I work in marketing, but please don't hold this against me), but as someone who attends multiple ITSM events each year and actively speaks to a wide range of attendees I do think I'm qualified to at least volunteer an opinion. With that opinion being that not enough events actually, when it boils down to it, actively help delegates.
Cast your mind back to the last ITSM event you attended. Did it REALLY help you? Or, while the content might have been great, was it mostly a lot of "you need to achieve this" and "this is why"? But did anyone actually provide you with PRACTICAL "how tos" such as how to get started with whatever topic was being discussed, how to improve, or how to realize the benefits of X, Y , and Z? My guess would be… probably not. Of course not all events and/or presentations can be tarred with the same brush, but, based on my experience, the majority (no matter how good), miss the mark in terms of actually helping delegates when they leave the event and head back to the day-to-day operations of their work.
Enter ITSM17. Taking on board the above post and the feedback from ITSM16, this year is going to have a strong focus on "how tos". In fact, every presentation by stipulation has to finish with three practical pieces of advice for delegates to take away and starting using as soon as they return to work. Whether the topic is ITIL, DevOps, SIAM, or anything else, the same rules will apply to each and every presentation.
What's more, these takeaways will be collated and distributed to all attendees post conference. So, even if you missed a particular presentation you'll still be able to benefit from the knowledge within it.
Here's just some of the how tos you can expect to learn.
And that's not all…
ITSM17 will also have a strong focus on collaboration, relationship building, and peer support. With three facilitated discussion zones (Future of ITIL, Practical ITSM, and Beyond ITSM) providing delegates with the opportunity to engage, debate, and contribute ideas, questions, and inputs. As part of this, delegates will receive feedback during the conference on the collective input – with analysis and presentation of the discussion zone findings and highlights on day two.
Plus, itSMF UK will be introducing instant presenter feedback (going retro with a Sharpie and a piece of paper), moving presentation Q&As to the expo hall (in the Practical ITSM discussion zone), encouraging social media engagement (hooray for Twitter walls), and providing presentation-slide access as soon as the session finishes.
In addition, there'll be various networking opportunities including:
Drinks, arranged by ITSM.tools and sponsored by itSMF UK, on Sunday 19th November. You can register your interest for this here (you don't need to attend ITSM17 to get involved).
A new networking reception at the end of day one – Monday 20th November – available to anybody with an ITSM17 ticket (including those who only have a ticket for day two).
Seriously, take a look…
If you're a Service Manager or Service Management Professional then I implore you to check out the agenda for ITSM17. The schedule of content is strong and touches on a variety of topics from basic service management to future innovations. You can find out more about the individual presentations here.
Plus, itSMF UK has all the bases covered. So, if you're worried about how to get your attendance signed off by your boss, you can read this handy guide, aimed at providing everything you need to get the greenlight.
If this still doesn't tickle your fancy, then why are you still reading? Really you should be clicking over to the itSMF UK website to register.
Disclaimer
Before the usual suspects start shouting from their social media accounts, I should point out that I have a vested interest in this event. I'm currently working with itSMF UK on marketing projects and the ITSM17 conference (so of course if you could all now register then my job is done on the latter). You could therefore say I'm biased, but I don't believe I am. ITSM17 is going to be a great event.
I think the additions to the overall format, and the focus on session quality, is really going to take this conference from good to great. I hope you'll agree when you join the event in November.
As an aside, please post your name in the comments if you'd like Barclay Rae to wear a Rudolph costume at ITSM17.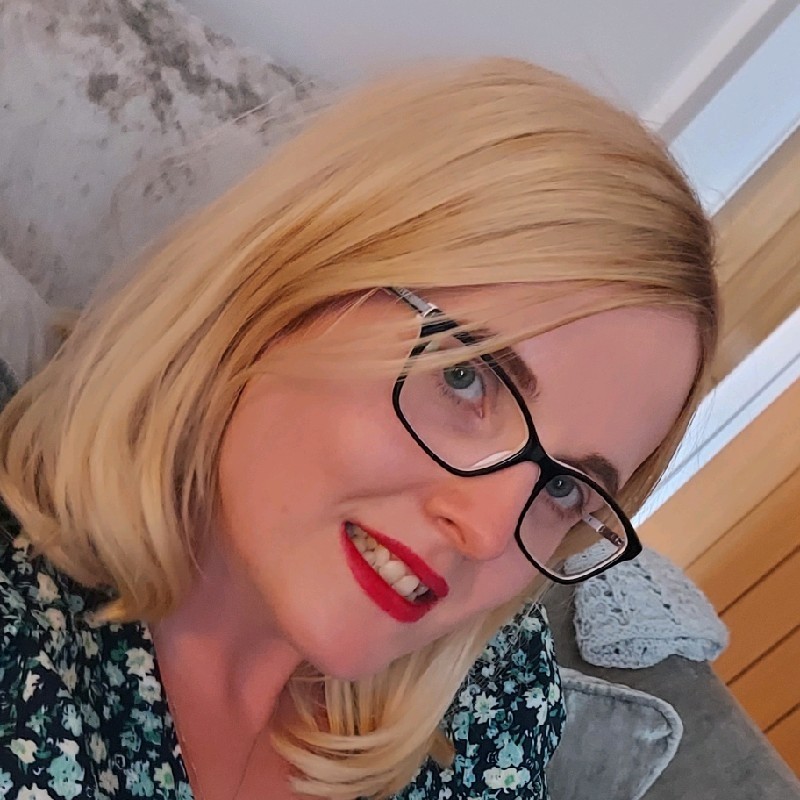 Sophie is a freelance ITSM marketing consultant, helping ITSM solution vendors to develop and implement effective marketing strategies.
She covers both traditional areas of marketing (such as advertising, trade shows, and events) and digital marketing (such as video, social media, and email marketing). She is also a trained editor.