Have you ever unwrapped a Christmas present and mused: "Well, it's the thought that counts"? What about with your IT service management (ITSM) and IT support thinking?
Let's start with Christmas… On the one hand it's nice – someone thought enough of you to buy you a gift. But on the other, someone has worked hard, paid taxes, and then spent the time to consider and buy you something that you won't use, or won't use enough to warrant what they paid for it.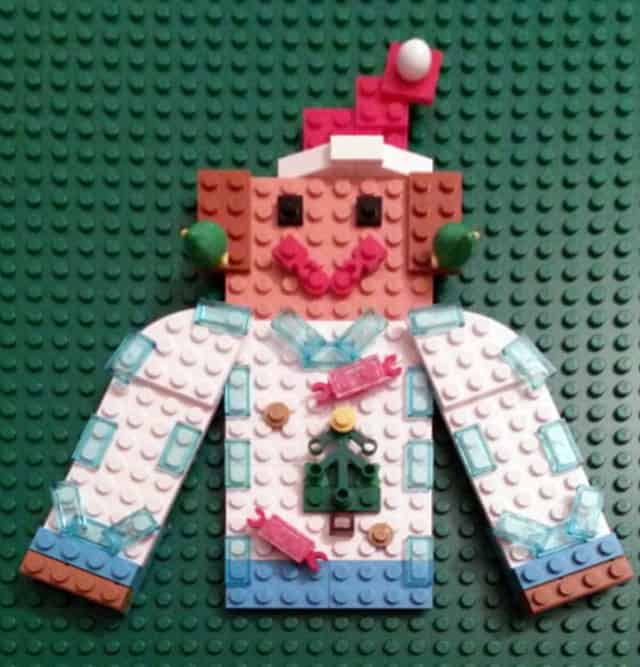 Consider the potential cause(s) of unwanted gifts
Is it because people often give presents based on what they personally like or want? Or because they buy gifts based on what they think you like or need?
The purchaser might buy the best thing they can find with the limited funds or shopping time they have available. Or they might see the buying of the gift as the important thing, rather than that the gift will be used in a worthwhile or enjoyable manner after Christmas.
But whatever the reason, you end up with something that is as much use to you as a chocolate teapot. You might end up thinking that it would have been better if they had saved their time and money. Or at least given you store vouchers so you can buy something you actually want and need.
What's my point exactly?
It's my poor attempt at a seasonal analogy. Does your internal IT organization deliver IT that is something akin to the "unwanted" and underappreciated Christmas jumper? And not just at Christmas, 365 days a year.
Are the people in IT working hard to deliver IT services that are created:
Based on the thinking and desires of the IT organization, i.e. what they themselves would want in terms of IT services, and personal productivity IT and telephony
Without a full, or accurate, understanding of business operations, needs, and expectations
In a way that makes them fail against one or more of timeliness, cost, quality, and capabilities
Rather than delivering against needs and expectations?
It's not what we do in IT, it's what gets achieved through what we do that's important
So just going to the effort and expense of buying a gift, any gift, isn't enough?
It's an odd situation. I'm a firm believer that no one comes to work to do a bad job. And that the people who work in IT don't have easy jobs and have to work hard to do all that needs to be done. However, are they unwittingly working hard at the wrong things and missing out on meeting business expectations? Is their IT service delivery and IT support thinking not where it needs to be?
But if they are working on the wrong things or not delivering against business expectations, surely they would know? Most businesses have been investing in IT for well over 25 years so why haven't they brought what they now see as "the ineffective IT organization" to account. I personally like Rob England's view that IT is probably the product of bad parenting by the business.
But ultimately it doesn't matter in my opinion. That is, the past doesn't matter unless we want to waste time assigning blame for past mistakes and inefficiencies. What really matters is what we do going forward – into 2014 and beyond.
All I want for Christmas is … SaaS, cloud, and BYOD?
Although I can't imagine Mariah Carey singing about this.
Is this really what end users and business peers want? Do they really want to circumvent or cut out the IT organization when procuring the technology or IT services they need to keep business operations moving, hopefully ahead of the competition?
Personally, I don't think they do. I think that it's more likely that they want to avoid receiving another Christmas jumper. And I don't really think they would rather have the money, or store vouchers, so they can buy something themselves.
I just think that we need to take more care when buying that perfect Christmas gift. Or delivering new or enhanced technology to support business operations. And we need to represent this in our IT support thinking.
All the end user/customer really wants from IT is…
Something that works, including the IT support. Delivered on time and to budget. That works when they need it to work. That does everything they need it to do (costs permitting of course). That is easy to get working again on the odd occasion when it doesn't. That is easy and cost-effective to adapt to changing circumstances whether they be as a result of new technology or new business needs. So something that meets, and continues to meet, their expectations.
And in order to deliver against this list, continuing the analogy, we need to look beyond just buying the gift – the ill-fated jumper or similar. We need to look beyond delivering new technology; the IT organization needs to really understand the context of the end user/customer needs and wants before delivering the solution. Which includes our IT support thinking.
So this Christmas and beyond, let it be your actions, and interactions, not "the thought" that count.
This blog was originally written for the Service Desk Institute (SDI). You can check out the original version here.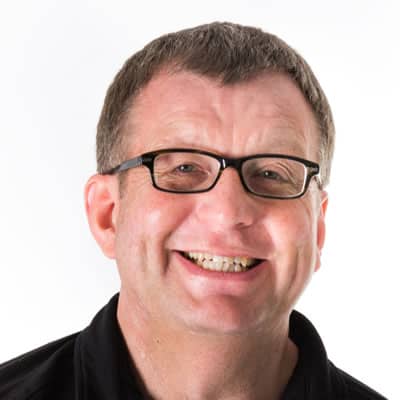 Principal Analyst and Content Director at the ITSM-focused industry analyst firm ITSM.tools. Also an independent IT and IT service management marketing content creator, and a frequent blogger, writer, and presenter on the challenges and opportunities for IT service management professionals.
Previously held positions in IT research and analysis (at IT industry analyst firms Ovum and Forrester and the UK Post Office), IT service management consultancy, enterprise IT service desk and IT service management, IT asset management, innovation and creativity facilitation, project management, finance consultancy, internal audit, and product marketing for a SaaS IT service management technology vendor.