It's my first Interop Conference and to be honest, as an IT service management (ITSM) kind of guy, I didn't really know what to expect.
Like most human beings, I'd made assumptions on what to expect – probably based on my personal mental constructs and inherent IT "prejudices" – I know what I know, and I like what I like. Ultimately I'm limited by my own knowledge.
But having drawn up a list of Interop presentation sessions to attend, and exhibitors to speak with, (based on my comfort zones) I decided to assess the accuracy of my assumptions.
Looking at the language of Interop
Interop is billed as: "The leading independent technology conference and expo designed to inspire, inform, and connect the world's IT community". So I expected sexy new IT stuff. And the stuff that makes IT tick.
I also knew that it's not an event that many of the vendors I usually speak with (that's ITSM tool vendors) exhibit at. There are four here though: HP, IBM, Microsoft, and SysAid. But I imagine only the latter will be spending significant time talking ITSM (and I have to own up to the fact that my better half is their VP Marketing).
So very little ITSM, and I instead expected Interop content to be focused on many of the IT buzz words we see in IT media articles and IT industry analyst reports. The usual suspects of cloud, mobile, social, and big data (the Gartner "Nexus of Forces") plus the sexy, often scary, words and phrases: BYOD, shadow IT, consumerisation of IT, and the Internet of Things (IoT). And, finally, the words I associate with data centre IT professionals – networks, storage, and security.
The power of word clouds
You're probably disagreeing with my assumptions already. And you'd be right if you look at the following two 'word clouds':
One is created from the exhibitor blurbs on the Interop website (please note that some vendors have no blurbs). And the other is created from the presenter sessions, on the Wednesday and Thursday when the main presentational content is delivered.
There are obvious similarities and differences, but first – which 'word cloud' do you think is which? Don't cheat by looking below, which one do you think is the vendor 'word cloud'?
So what did you guess?
If you think the second 'word cloud' is the vendor one – because of the high "cloud" content – you are wrong. It's the session abstract 'word cloud'. The exhibitor 'word cloud' is pretty light on "cloud-dropping".
And to be fair, the presenter 'word cloud' is probably heavily influenced by the fact that there's a Cloud Connect track at Interop. There are also Business of IT, Applications, Risk Management and Security, and SDN tracks – thus causing some of the other larger words in the presenter session 'word cloud'.
The fact that the second world cloud has a massive "session" should have been the giveaway but, for me, the big "cloud" (and smaller "cloud") made me think it was the vendor-speak 'word cloud'.
Is it the marketing department at work?
I'd like to think so. To borrow Forrester analyst James Staten's "cloud washing" term, there has been so much use of the term "cloud" over the last few years that I think many of us are either immune to, or riled by, it (or possibly both, depending on our mood).
For a while it was the go-to word to describe how you had the sexiest IT solution available. But, sadly for IT professionals, it was a fluffy word with multiple meanings and applications, and it was often used less than honestly by bandwagon-jumpers.
So have marketers learnt the downside to cloud-dropping? Or is cloud no longer a differentiator, with cloud just table-stakes for the IT-buying public? Personally, I imagine it to be a bit of both.
Another throwaway marketing observation is the word "solutions" in the vendor 'word cloud'. Us marketers don't sell technology any more; we sell solutions. In fact, we often sell solutions to business problems (and opportunities).
Returning to my assumptions
Firstly, the other three Gartner "Nexus of Forces" terms:
Mobile – it has to be in there somewhere but I'm struggling to see either mobile or mobility (and there is a Mobility track).
Social – again I'm struggling.
Big data – don't ask me for lottery numbers predictions.
Then the sexy, often scary, words and phrases:
BYOD – it's in the presentation abstracts but small.
Shadow IT – I'm snow-blind now.
Consumerization of IT – I give up.
The Internet of Things (IoT) – are you still here?
And, finally, the words I associate with data centre IT professionals:
Networks – in both 'word clouds' big time. The content king of Interop.
Storage – a smaller player for presenters.
Security – not up with "networks", but still a key player in both 'word clouds'.
So I was totally wrong in my assumptions. But I did fall upon the observation that technology vendors might be steering clear of the term "cloud", or at least avoiding its excessive use, in 2014.
What do you think of the respective 'word clouds'?
This blog was originally written for Computer World UK. You can check out the original version here.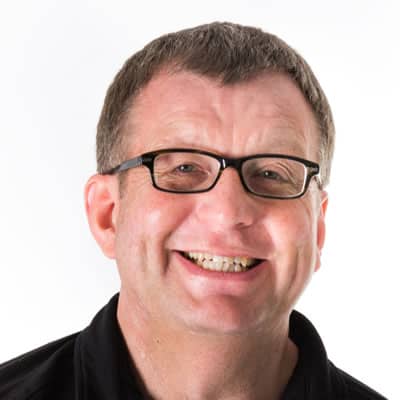 Principal Analyst and Content Director at the ITSM-focused industry analyst firm ITSM.tools. Also an independent IT and IT service management marketing content creator, and a frequent blogger, writer, and presenter on the challenges and opportunities for IT service management professionals.
Previously held positions in IT research and analysis (at IT industry analyst firms Ovum and Forrester and the UK Post Office), IT service management consultancy, enterprise IT service desk and IT service management, IT asset management, innovation and creativity facilitation, project management, finance consultancy, internal audit, and product marketing for a SaaS IT service management technology vendor.