The international itSMF chapters, in this case itSMF USA, are all about giving back—the sharing of ideas, opinions, and good practices that help us to improve our IT support, service delivery, and the service experience. And let's not forget those who volunteer (that's sharing their precious time, knowledge, and experience) to make the international chapters, and their respective groups, successful.
Hence the annual itSMF USA awards—announced at FUSION 14 and sponsored by Cherwell Software— aren't just about recognizing and celebrating the achievements of groups, companies, and individuals. They're also an entry point into the knowledge and experience of those who've already succeeded.
The awards are also a great advertisement for IT service management (ITSM) and its applicability to organizations of all shapes and sizes. Take the itSMF USA Project of the Year, for instance, where an educational institution, a public organization, and private organization all won regional awards.
itSMF USA 2014 Regional Member of the Year Award
The four 2014 Regional Member of the Year recipients were:
East – Lisa Kass, Higher Ed SIG
South – Eddie Vidal, South Florida LIG
West – Donna Holt, Los Angles LIG
Central – Kevin Ritter, Heartland LIG
The 2014 Member of the Year Award went to Lisa Kass, who plays a big part in the Higher Education SIG, which won the SIG of the Year award. Not to be outdone, the Los Angeles LIG, helmed by Donna Holt, won the 2014 LIG of the Year Award, and Eddie Vidal won the prestigious 2014 President's Award.
We get a lot of advice at events such as FUSION, but the best advice often comes from those who've recently "been there, done it, and bought the t-shirt." So I asked the regional members of the year to share the three pieces of advice they'd give to service management peers who wish to give more to their company, itSMF USA and the wider ITSM community.
Lisa Kass
Talk to people. Sitting in your office documenting process and writing proposals about the benefits of service management simply isn't enough. We have to talk to our peers and leaders to understand their pain points and how to sell them the benefits of service management.
Find a community. The single best thing that I ever did was to find a community of peers. itSMF LIGs and SIGs help you build a powerful network of people who are on the same journey, have made the same mistakes, and may have had successes that you can learn from. These are the people who can offer a life line when you hit the wall.
Show up and contribute to the conversation. Volunteer to help your itSMF USA LIGs and SIGs. Every gesture counts. Join groups and forums where you can post questions and respond to your peers. You can help them and they, in turn, can help you.
Eddie Vadal
Say yes when the itSMF USA asks you to volunteer. It can take you to places you never thought you could reach, and it will push you outside your comfort zone.
Cultivate relationships with individuals in your industry.
Give back by sharing your experience and knowledge. It could make a different in someone else's future, and they may pay it back one day unexpectedly. The itSMF USA is here to help.
Donna Holt
Always look for ways to improve the "status quo."
Set an example for others by sharing your experience, expertise, and time.
Utilize humor as a great learning tool!
Kevin Ritter
Get actively involved in an itSMF USA LIG/SIG community. Attend the meetings, be part of the discussion, ask questions, etc.
Take advantage of volunteer opportunities. There are lots of opportunities to get involved, whether it's simply helping out with a local event, taking a leadership role in the community, or volunteering at FUSION.
Make contacts. Network at local and chapter events, get online, get out and meet people, and share your experiences. We can all help each other by sharing our experiences and asking others about their experiences. Best practices grow from sharing ideas, practices, and experiences so we can together find what works best and under what conditions.
itSMF USA 2014 Regional Project of the Year Award
The three itSMF USA Regional Project of the Year Recipients were:
East – McMaster University, "Steering a Culture Shift at McMaster: The ITSM Process"
West – County of Los Angeles, "Service Management System Replacement"
Central – Medtronic, Inc., "Production Assurance"
McMaster University
In facing the most significant technology driven project McMaster has ever undertaken—an ERP implementation—the University's Technology Services team recognized the need for new service management tools and techniques, and the need to redesign their service management processes, policies, and overall vision. The most important benefit is the improved ability to deliver projects in a timely and cost effective manner. The best example of which is the success of the first phase of the ERP implementation project, delivered both on time and on budget.
County of Los Angeles
The project was established to transform LA County from an IT organization with technology silo-based delivery approach to a service-aligned organization (and the more effective delivery of IT services). Realized benefits include lowered operating costs, an improved culture of accountability and collaboration, formal service definition and mapping, accurate configuration information (and its exploitation), proactive service improvement activity, and improved transparency into operating performance.
Medtronic, Inc
In response to a number of incidents that significantly affected the stability and availability of critical IT services at Medtronic, a production assurance project was initiated to: reduce the number of critical system outages, reduce the risk of critical system outages, decrease downtime impact, and reduce recovery time (MTTR). The project has resulted in significant reductions in the number of major incidents, the number of hours of critical business services impacted, and overall MTTR, plus an increased focus on risk management across the organization.
In the end, the itSMF USA 2014 Project of the Year Award went to the County of Los Angeles.
All three projects fundamentally focused on improving the quality of IT services, service delivery, and user/customer satisfaction. But projects can be difficult to manage, and managed projects don't necessarily lead to successful IT and business outcomes. So I asked the itSMF USA Regional Project of the Year recipients to share the three pieces of advice they'd give to service management peers managing, or participating in, service management or IT transformation projects.
Stephanie Telander (LA County)
Find your "why" to use as the drumbeat for others to hear and follow through the heat of a battle.
Collaborate and communicate early and often at every level of the organization
Be a guide so that others will step up to be the leaders.
Christopher Gardner (Medtronic)
Clearly define the problem you're trying to solve (here's the "why").
Determine where you are (your current state), where you're going (your objectives), and establish measures to know if the organization is moving in the right direction.
Communicate, communicate, communicate (as Stephanie said… early, often, and with all stakeholders).
Randy Steinberg (LA County)
The management of people expectations, communications, and training is key, and it will take much more time and effort than process design or tool implementation.
Make sure you get your operational act (services, support teams, SLOs, priorities, classifications, closure codes, etc.) together before you implement the tool, otherwise much rework will follow.
Establish an steering group at the start. This will be key to leveraging your efforts and getting buy-in across the enterprise versus trying to make all the decisions on your own.
itSMF USA 2014 Local Member of the Year Award
Last but not least, the 2014 Local Member of the Year Awards went to:
David Clifford – Central Virginia LIG
Bryan Coffman – Kansas City LIG
Pam Eifel – Greater Cleveland LIG
Tom Herrmann – Chicago LIG
Mark Kawasaki – Atlanta LIG
Leonard Neely – National Capital LIG
Congratulations to all the itSMF USA award recipients and my thanks to all those (recognized at FUSION 14 or not) who continue to volunteer their time, and to share their knowledge and experience, for the benefit of the wider ITSM community.
This blog was originally written for FUSION14 and the itSMFUSA awards.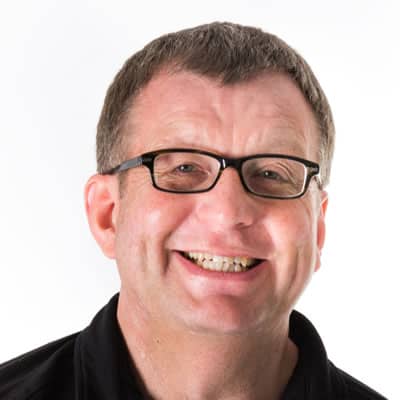 Principal Analyst and Content Director at the ITSM-focused industry analyst firm ITSM.tools. Also an independent IT and IT service management marketing content creator, and a frequent blogger, writer, and presenter on the challenges and opportunities for IT service management professionals.
Previously held positions in IT research and analysis (at IT industry analyst firms Ovum and Forrester and the UK Post Office), IT service management consultancy, enterprise IT service desk and IT service management, IT asset management, innovation and creativity facilitation, project management, finance consultancy, internal audit, and product marketing for a SaaS IT service management technology vendor.