You can't help miss that enterprise service management is a hot topic in IT service management (ITSM) circles. While there's a lot of talk right now – from ITSM tool vendors, consultancies, and enterprises – there's little by way of freely-available best practice. Although it's probably being a little too optimistic to expect universally accepted best practice at this point given that I am yet to see a universally-accepted definition of what enterprise service management is.
Of course, there's advice, often badged as best or good practice, available. As many ITSM tool vendors are now marketing and selling enterprise service management "scenarios," with their knowledge and expertise from previous customer initiatives distilled down into "the best things to do" to get enterprise service management right.
But don't let the lack of available resources delay your enterprise service management planning.
The lack of information might make you think that mainstream adoption of enterprise service management is still a long way off, but think again.
A late-2014 HDI survey reported that 51% of respondents are either already doing or are planning to adopt ITSM principles outside of IT. More recently, a 2015 SDI survey reported that 55% of respondents are planning for "shared service management," i.e. enterprise service management.
And as per my previous blogs, enterprise service management is nothing new. Instead, it has finally built up momentum, and mainstream adoption, based on a perfect storm of:
Business functions – corporate service providers such as IT, HR, and facilities – needing help with operational efficiency and with improving service.
Increased employee expectations of corporate service providers due to their personal, consumer-world experiences of support and customer service.
ITSM solutions now being so much better and more applicable to non-IT use cases. There are additional capabilities such as self-service and service catalogs, internally and externally-facing knowledge bases (with the latter great for employee self-help), chat capabilities, and mobile apps. Plus, the solutions are now far more flexible, i.e. easier to change, and more accommodating of multi-departmental use.
Increased ITSM tool vendor marketing of enterprise service management.Vendors have moved from merely reacting to demand to actively promoting, and selling, their enterprise service management capabilities along with those for ITSM.
So enterprise service management is happening, but what should you do to increase your organization's chances of success?
Don't treat enterprise service management as an IT project. Enterprise service management requires organizational change as much as technology change. It's also a business project rather than a technology project. And taking a truly cross-business approach will help to ensure that the project progresses in the optimal order, ideally fixing the biggest issues or delivering the biggest benefits first. Also, try to remember that enterprise service management isn't just about implementing ITSM processes and technology outside of IT; that instead it's ultimately about improving other business function service delivery and the service experience.
Allow for the differences. Recognize that some business functions will be more "excited" about enterprise service management than others. It might be that they better understand the opportunity or it might be that this initiative is a lower priority for the "less excited" business functions. Either way, ensure that the less-excited groups don't get marginalized and are involved in the business-wide decisions that will ultimately affect them. If you get the feeling that the initiative is becoming all IT-push and very little enterprise-pull, revisit the justification planning work and ensure that the initiative has been truly bought into. Also, recognize and accommodate inter-team differences. This might be the relative capacity for change or even the appetite for change. It could also be process-based differences in which some ITSM best practice might not be an exact fit for another business function's needs. And definitely don't try to force-fit other business functions to your ITSM tool – it will only slow down, if not derail, change and will most likely result in a suboptimal solution for those involved.
Don't try to help other corporate service providers before helping yourself. As enterprise service management is extending ITSM principles and capabilities outside of IT and into other business functions, ensure that IT's ITSM capabilities are optimized – as there's no point in sharing sub-optimal practices. In particular, ensure that two specific areas – self-service and reporting/ metrics –  that will be highly beneficial to other business functions are truly fit-for-purpose. Also, don't assume that IT has all the answers and best processes – other business functions might have processes in place that would benefit IT. Remember that the goal here is business improvement and not to impose IT's way on the rest of the organization.
Don't assume that enterprise service management will sell itself – justify it in business terms. As with any business change, the benefits need to be clearly articulated in business terms. So talk to the real business benefits – which usually relate to dollars (or similar), customers, and competitive advantage. Plus, don't just sell the theory of enterprise service management, show how other companies have benefited to justify your projected financial ROI and quality of service improvements. Also, refrain from encapsulating the change and associated benefits in IT, ITSM, or ITIL language. Unless, of course, you want to confuse or turn off other business function personnel. And remember that enterprise service management, like most changes, is sold by repeat and valuable communications.
Think long and hard about how to deliver the enterprise service management project. Business-wide change will be a mammoth undertaking and thus, a big bang approach will be both difficult and risky. Instead recommend that your organization starts small, focusing on a single business function or a few new capabilities. Then, as with any phased project, build on your successes, communicating (in reality selling) what one business function has achieved to others to main interest, excitement, and momentum. Quick wins are just as applicable here as they are to ITSM – so plan what you deliver when very carefully.
What would you add? 
This blog was originally written for Freshservice. You can check out the original version here.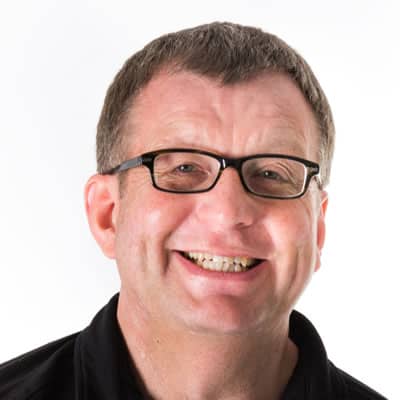 Principal Analyst and Content Director at the ITSM-focused industry analyst firm ITSM.tools. Also an independent IT and IT service management marketing content creator, and a frequent blogger, writer, and presenter on the challenges and opportunities for IT service management professionals.
Previously held positions in IT research and analysis (at IT industry analyst firms Ovum and Forrester and the UK Post Office), IT service management consultancy, enterprise IT service desk and IT service management, IT asset management, innovation and creativity facilitation, project management, finance consultancy, internal audit, and product marketing for a SaaS IT service management technology vendor.