This "living" article has been created as a handy resource that lists the ITSM webinars we've participated in since 2021. It'll be regularly updated during 2022 with new webinars as needed. The webinar-based text is taken from the respective landing pages.
2022 ITSM Webinars
Enterprise Service Management VOD with Alan Berkson of Freshworks (May 2022)
This webinar isn't live yet but will be added in soon.
itSMF Greece Conference 2022 Presentation (Feb 2022)
This presentation shares various survey-based insights into the world of ITSM and its broader service management use cases. From how ITSM practitioners feel about the maturity of their organizations' ITSM capabilities – which will likely surprise you – to the level of enterprise service management adoption and success.
Watch it on-demand here: The Current State of Service Management
Presented by: Stephen Mann, ITSM.tools
2021 ITSM Webinars
Short Artificial Intelligence (AI)-focused Webinars with Freshworks
With organizations' business operations – and even their viability – now inseparable from their IT infrastructure foundations, ITSM and ITOM have become critically important capabilities. However, these management disciplines face the challenge of overseeing an IT landscape that is increasingly complex, dispersed, and real-time. Effectively managing today's IT infrastructure and operations requires increased automation and built-in intelligence, resulting in the development and adoption of AI-enabled solutions. However, the need of the hour is how you can do it faster and more efficiently – in a way that delights end-users. This Freshworks series provides insights from the tech experts on the range of benefits delivered by AI-enabled solutions and how to realize these benefits faster.
Watch it on-demand here: TechTuesdays Episode 2 | Improve employee experience with AI-powered chatbots (Nov 2021)
Presented by: Stephen Mann, ITSM.tools | Deepthi Nagarajan, Freshworks | Nirmal Krishnamoorthy, Freshworks
Watch it on demand here: TechTuesdays Episode 4 | Democratize AI to extend IT Service Management (Sept 2021)
Presented by: Stephen Mann, ITSM.tools | Joy Su, Freshworks | Nirmal Krishnamoorthy, Freshworks
Service Desk Consolidation Webinar with BeyondTrust (July 2021)
It's not unusual for organizations, especially those that have grown through mergers and acquisitions, to have multiple service desk tools. Each is used by a different team, in different locations, and perhaps using different service and support practices. But how great is this? First, for employees who receive different service experiences, including needing to use different self-service capabilities. Second, for the organization – not only in terms of the associated costs of running multiple service desk tools but also the inherent inefficiencies of fractured operations and tooling.
Coverage includes how:
The use of multiple service desk tools is adversely affecting your corporate service and support capabilities
Service desk consolidation helps, including with digital transformation initiatives
To create a consolidation vision of "one service desk tool to rule them all."
Watch it on-demand here: It's Time to Consolidate Your Multiple Service Desk Tools
Presented by: Stephen Mann, ITSM.tools | Trevor Combs, BeyondTrust
Self-service-focused Webinars with Freshworks (May 2021)
Employee expectations of the workplace are rapidly evolving, and consumer-like experiences quickly become a benchmark to measure internal support teams. The corporate IT self-service portal touted as the cure in delivering against shift-left strategies to meet employees' consumer-world-driven support expectations has failed to deliver on its promises. We bring you experts and practitioners to present insights on the emerging shift-left strategies being adopted to improve employee satisfaction and agent productivity.
Key Learnings:
How (and why) traditional IT self-service portals have failed to deliver the expected benefits
The continued importance of self-service within digitally-enabled organizations
How new smart technologies offer a better alternative to self-service portals
Eight tips for ensuring that new self-service capabilities drive better employee experience and boost agent productivity.
Watch it on-demand here: Re-imagining IT Self-service for the Best Employee Experience
Presented by: Stephen Mann, ITSM.tools | Joy Su, Freshworks
Watch it on-demand here: Re-imagining IT Self-service for the Best Employee Experience
Presented by: Stephen Mann, ITSM.tools | Nirmal Krishnamoorthy, Freshworks
Please note that these are two webinars with similar content (for Europe and North America time zones)
An Enterprise Service Management Panel with ManageEngine (May 2021)
A panel discussion on the various aspects of enterprise service management, including:
Insights on the current state of enterprise service management practices across organizations
Key benefits, drivers, and challenges
Real-world enterprise service management insights from The Hut Group
Getting started on a successful enterprise service management initiative.
Please note that this recording is gated and requires email submission to access it.
Watch it on-demand here: Enterprise Service Management Panel
Presented by: Kumaravel Ramakrishnan, ManageEngine ITSM | Stephen Mann, ITSM.tools | Jo Drake, The Hut Group
ITIL for Customer Service Webinar with Vivantio (Feb 2021)
ITIL has been instrumental in the evolution of ITSM over the last 40 years and the improvement of service management for IT services. But service management is no longer solely the domain of ITSM.
This webinar covered the evolution of ITIL and the ability to adopt ITIL for non-IT services, specifically around customer service management, enterprise service management, and IT service management.
Specific coverage:
How ITSM and ITIL are defined
Why now is the time to use the ITIL framework for customer service
How ITIL can contribute to a customer service experience that creates competitive advantages
The difference between an ITSM tool that can be used for customer service and one that can't
Must-have features in an ITSM tool for customer service management.
Watch it on-demand here: ITIL For Customer Service – It's Not Just For IT Anymore
Presented by: Stephen Mann, ITSM.tools | Andy Walsh, Vivantio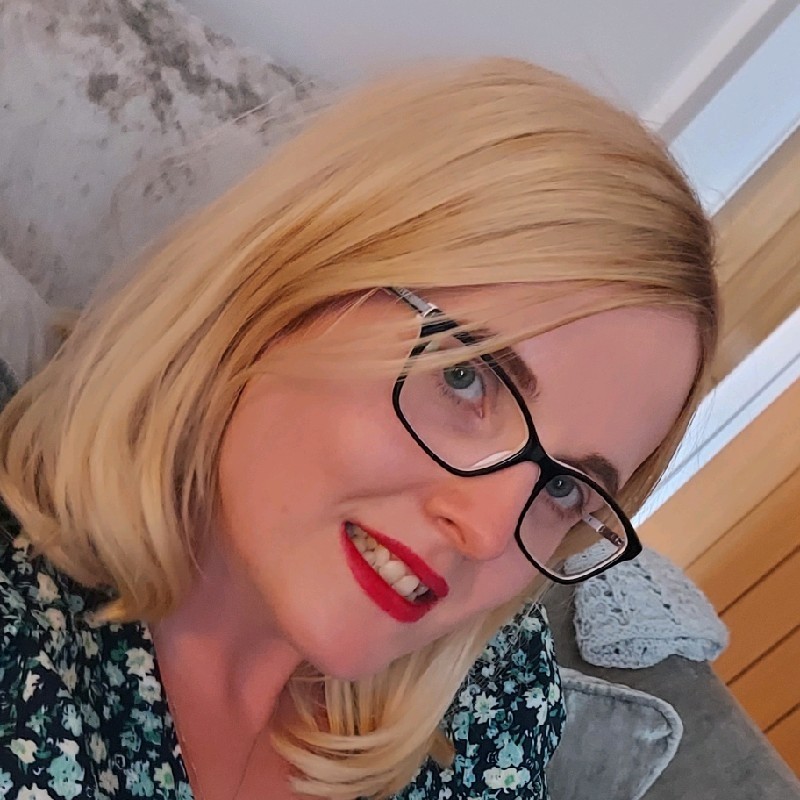 Sophie is a freelance ITSM marketing consultant, helping ITSM solution vendors to develop and implement effective marketing strategies.
She covers both traditional areas of marketing (such as advertising, trade shows, and events) and digital marketing (such as video, social media, and email marketing). She is also a trained editor. Y