Digital transformation is one of the most important organizational topics right now. It promises to revolutionize the way that technology is used by businesses, opening new market sectors, improving customer experience, and helping organizations redefine the products and services they deliver.
However, despite the promise, digital transformation is a nebulous and sprawling term. The immense scale and lack of precise definition makes digital transformation very difficult to quantify and visualize in meaningful terms.
Preparing for digital transformation
We need to break-down the definition and rebuild it as something practical and operational, and fit-for-purpose in context. We should be asking the question: "Are all technology-based changes and improvements forms of digital transformation?" Some will argue yes, others will vehemently state no.
We should look at the building blocks that every business and IT function needs to embark on a digital transformation agenda – such as leadership, relationships, joined up operations and fusion of business and IT strategy, and of course, people.
We also need to consider our current paradigms and beliefs. As an IT industry, we've been led to believe that certain operating models and goals will equip our IT organizations to some form of entitlement to co-define business strategy. In the obsession of chasing this goal, we've lost sight of some of the fundamentals of business and how we engage with our business colleagues and peers that could ultimately block our ability to lead digital transformation.
Define your view of digital transformation
To begin tackling digital transformation, we must start with the most basic tenet: a definition. There are many definitions online, but it's dangerous to follow any one as an absolute term.
Every business has its own distinctive structure, goals, and challenges. Every organization also has a differing technological maturity. Therefore, it's impossible to impose a pre-defined strategy or approach. And thus, a generic viewpoint of what it's supposed to deliver, implemented with a blanket approach, will fail.
Instead, the way to succeed with digital transformation is to consider the challenges faced by the business, its current deployment of IT, and how these can be brought together for positive gains.
Understand what digital transformation is (and isn't)
The first and most common element of digital transformation to tackle is that it's not all about technology. The term "digital transformation" does admittedly give the impression that it's inherently a technology issue/opportunity. However, while technology is clearly integral to the concept, it's not the beginning and end.
Technology may power many of the ideas, but digital transformation is a company-wide initiative. It involves strategy, people, corporate goals, and business capabilities and processes. Technology may be the engine, but there are many elements involved in driving digital transformation.
A new way of delivering IT
For digital transformation to have an impact, organizations must firstly address a problem which has blighted business technology for many years – that IT has grown up as an add-on to the business, and has remained largely divorced from day-to-day operations ever since. This separation has made it very difficult for the business to harness the true value of IT.
The traditional solution to this has been "alignment" – trying to align what IT does with the business. However, alignment has failed to eradicate the problem because of a fundamental flaw in the plan. We need to look at the new paradigm of IT-business convergence.
The importance of leadership
It's essential that IT-business convergence is driven from the top of the business. This begins with CEOs and CIOs understanding the true nature of digital transformation and adapting it to fit the business.
To deliver their vision, organizational leaders must work tirelessly to end the siloed them/us division between IT and the business. Leaders must encourage and incentivize collaboration and allow time for a more creative way of working together. The board must also be aware that running "business as usual," while simultaneously trying to fundamentally alter the working culture, are often contradictory goals.
Hopefully, this blog now has you thinking about what digital transformation really is and your role in it. I've written a free discussion paper that's designed to help turn the theory into a tangible strategy. It explains the basics, breaking down the definition and rebuilding it as something practical and operational. It looks at why digital transformation is so challenging and how to manage the building blocks which will support an initiative. Finally, it explains how to: progress through the infant stages, change the IT- business culture, and create a foundation that will alter the business forever.
Please download the paper here. And don't worry, there's no product plugging included!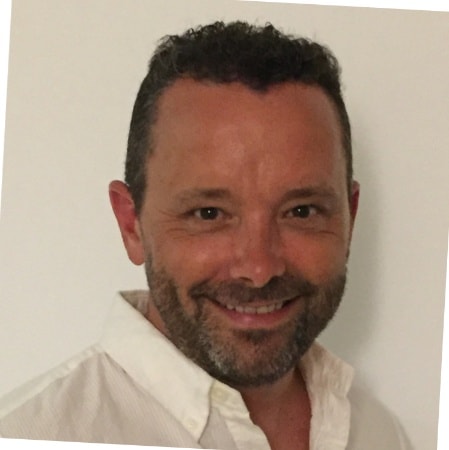 Simon Kent has had a 30+ year career spanning IT, Enterprise Software, Manufacturing and Engineering. He currently holds several roles and voluntary positions including the Chief Innovation Officer at Sollertis, a Global Ambassador (UK Regional Leader) for the BRMI (Business Relationship Management Institute), and independent consultant and facilitator with itSMF UK. Simon specializes in CIO and CEO advisory specifically for ITSM, BRM, Customer Experience, BizDevOps, and IT/Business strategic partnering. He has won a 2016 BRMI Trailblazer award for the world's first BRM and unified IT software platform, and has also been the sole vendor representative for the 2016 update of the SDI (Service Desk Institute) Global Best Practice Service Desk Certification Standards.