Ahead of the first IT in the Park event, Toby Moore chatted to Stephen Mann about his session 'Provide People Support, Not IT Support'. 
Toby: Stephen, IT has been talking about becoming more 'people centric' for a long time now, why do you think it is still a stumbling block for so many IT teams?
Stephen: It does seem a long journey from IT-centric, to service-centric, through to customer- or people-centric. In terms of there being a stumbling block, I think that there definitely is. But this isn't a black and white situation – as not all companies will require their IT department, or any other internal service provider such as HR, to be customer- or people-centric.
Some companies might not want, or not want to pay for, the "British Airways of IT service delivery" when the Ryanair version will do. However, for those that do want to focus on the people who consume their services, I believe there to be a number of reasons as to why their efforts are sub-optimal. These include:
Being too far removed from the consumption of the IT services. Without deliberate attempts by IT personnel to understand the business' use of technology it's unsurprising that they can't see beyond the technology to see business use cases, people, and potentially customers.
The reluctance of IT personnel to view end users as customers – either because they are "merely business colleagues" or because the end users don't personally pay for the IT services they consume.
A lack of suitable guidance. ITIL might have done wonders for service-centricity but in my opinion it doesn't go far enough for customer- or people-centricity. It's why there's space for the Universal Service Management Body of Knowledge (USMBOK) as a companion piece to ITIL.
However, I would not point the usual finger of blame at "IT's lack of interpersonal skills" here – people with the best interpersonal skills can still give a bad customer experience and vice versa. I genuinely think that it is more to do with my first point, and the IT equivalent of not seeing the wood for the trees – not seeing the business need for the IT.
Toby: Of course, there are many success stories out there too. Where have you seen IT doing the people side of things well, and what does it look like in practice?
Stephen: It's a funny one as I have yet to isolate a single corporate capability or facet that can be pointed to as the primary reason a certain IT department is more customer- or people-centric than others. An obvious one should be the strategic and cultural steer from the CIO but I'm not so sure that this is case.
Firstly I remember going through the total quality management training and alleged organizational change in the early 1990s – I don't think it really made a difference to the organization I worked for. Unless individuals bought into the mantra of treating people as you yourself would wish to be treated (which has worked for me over the last 25 years).
Then there was the main UK IT guy while I worked at Forrester – he was really great and person-centric to me. This didn't seem to be part of a bigger IT plan, it was just that we treated each other as people and his people-centricity was the result. I can't say that all my colleagues had the same opinion though, so I refer you back to my "treating people as you yourself would wish to be treated" mantra as it works both ways.
Finally I look to a certain SaaS ITSM tool vendor I worked for which sold on a number of things including IT being more customer-centric. Sadly my experiences were anything but when it came to internal IT, which I put down to being a home worker more than anything else.
I now think that an customer- or people-centricity evolution isn't a supply-side thing and instead that end user demand for increased customer-centricity, or just being treated like a human being, can play a big part in eliciting change. It's more the consumerization of service than it is the consumerization of IT as we, the employees, bring our consumer-world customer service and support experiences and expectations into the workplace.
Toby: The IT in the Park conference this year seems to have a strong focus on the different frameworks; ITIL, SFIA, ISO20k and OBASHI all feature on the agenda. What is your view on which frameworks contribute the most to strong people centric support?
Stephen: I'm not sure that any of them really do, but this could just be framework (and standard) ignorance on my part. I think they can take IT departments, and their people part of the way, but I personally look to the aforementioned USMBOK for a more outside-in, and thus customer- and people-centric, approach. Until the people who work in IT can see beyond the technology to its use and misuse by people we will always struggle with people-centric IT.
Toby: The conference is set to be the biggest ITSM event Scotland has ever seen! As we know, ITSM events in the UK have traditionally been very London-bound, but we are seeing a great deal of growth for events in Scandinavia, the Nordics, and now Scotland.  Do you think it is important for this growth and wider reach to continue?
Stephen: Definitely. There are IT and IT service management pros scattered all over the UK and EMEA. Dragging people up to London (I'm told that you always go up to a capital city) always seems economically and ecologically wrong but I guess as an event organizer that you have a far better chance of attracting attendees in London than anywhere else based on local employment levels. In an ideal world I'd much rather that we took the proverbial mountain to Muhammad whenever possible.
Toby: Finally, other than your own presentation of course, what sessions on the IT in the Park agenda are you most looking forward to?
Stephen: I'm looking forward to hearing Ivor Macfarlane's Intelligent Disobedience presentation and not just because we are both being sponsored by Freshservice. I've read his white paper on it, along with Rob England's Standard + Case book, and trying to bring more intelligence in to modern IT service desks will be critical as self-service removes many of the simpler issues and end users demand a better customer experience. I also know that Stuart Rance always delivers so I'd also love to see his presentation on cyber resilience.
This blog was originally written for SITS Community. You can check out the original version here.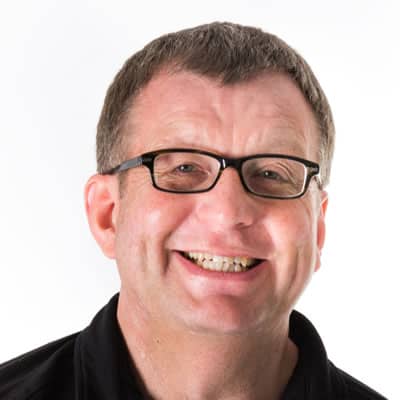 Principal Analyst and Content Director at the ITSM-focused industry analyst firm ITSM.tools. Also an independent IT and IT service management marketing content creator, and a frequent blogger, writer, and presenter on the challenges and opportunities for IT service management professionals.
Previously held positions in IT research and analysis (at IT industry analyst firms Ovum and Forrester and the UK Post Office), IT service management consultancy, enterprise IT service desk and IT service management, IT asset management, innovation and creativity facilitation, project management, finance consultancy, internal audit, and product marketing for a SaaS IT service management technology vendor.