In my previous blog post, I talked about the impact of consumerization on customer expectations and looked a little closer into the varied expectations your customers may have from your service desk. In this concluding second part, I'd like to examine a few practices used by customer service leaders and suggest a few practical tips that you can use to manage those previously discussed customer expectations.
To set or not to set formal end user expectations?
It's not unusual for service desks to communicate the associate service level when sending out the post-incident or post-service-request-logging email. Which is great, but only if the customer reads the email from top to bottom. After all, who has time for that these days if an email looks to be an automated response?
Is it enough? Well I guess it depends on how many chase up calls and emails your service desk gets. And what sort of feedback you get in customer satisfaction surveys if you ask about resolution times or the service desk's general efficiency. I'd personally bet, based on what I've already said about consumerization, that it isn't enough.
Learn from customer service leaders
It's so boring to hear so many examples of how Amazon does the whole service experience thing – but they do do it so well:
Pre-sale: You have a choice of products, user reviews to consider, explicit pricing, and delivery options (which then become expectations) even before you commit to purchase
Post-sale: If something is faulty they send you an urgent replacement and give you 30 days to return the defective item – so a minimum of waiting and downtime (if the purchased item is an immediate means to an end)
However, the Amazon service experience is so much more than this:
Notifications: If you require them, Amazon will send you notifications of impending dispatch, dispatch, and impending delivery
Real-time transparency: If the chosen delivery agent is DPD, say, then you also get an estimated time slot for delivery. Plus you are able to follow the driver on their route (as per the image below). Hell, DPD even tells you the driver's name. And guess what, it works as well on your mobile device as it does on your desktop.
It's all very 1984 but it does offer a great service experience, to those that want it, and raises the bar for other service providers – consumer or corporate.
7 tips for managing customer expectations better
So what can a corporate service desk do to better manage and deliver against customer expectations? Here are few practical tips that specifically relate to this blog's content:
Take a moment to think about the service experience that your service desk currently provides. Is it all about throughput volumes and reducing the time spent on tickets? Are service desk agents dealing with IT or customer issues? Ask customers what they think, especially employees that no longer contact the service desk – there could be a very good reason.
Set agreed service levels that meet both IT's "expectations" for handling issues and requests, and the customers' expectations of delivery (with obvious caveats around cost, capability, and capacity). How many of your service desk service levels were set based on industry best practice, or a finger in the air by IT, rather than agreeing what is most suitable across your customer base?
Use the available technology within your service desk or IT service management tool to best advantage, particularly to enhance access channels. You've most likely already paid to use it, so look to leverage capabilities such as chat, self-service, self-help, and communities to improve the service experience.
Communicate service level resolution or delivery dates as much as possible. Not just in emails but also during live communications such as telephone calls and chat. Where possible, also alert end users to the expected timeframe when they're using the service request catalog or self-service incident logging capability.
Encourage customers to self-check their incident's or service request's progress using the self-service capability. This can be done as part of the initial contact or even when they contact you again for an update via email or telephone.
Listen twice and talk once – thanks to Suresh GP for reminding me of this one. Ensure that the service desk agent is resolving the real customer issue not what they think the issue is (often based on available scripts). In my opinion, it's one most common reasons for prolonged calls and inferior customer experiences.
You'll most likely never be an Amazon but at least recognize and consider the art of the possible when it comes to superior customer service.
Well, that's a quick list of tips and I didn't even touch on the customer-centricity side of things. If you want to read about that, then please click through to this blog: "Make Sure Your Technical Support Is Technical Customer Support".
This blog was originally written for Freshservice. You can check out the original version here.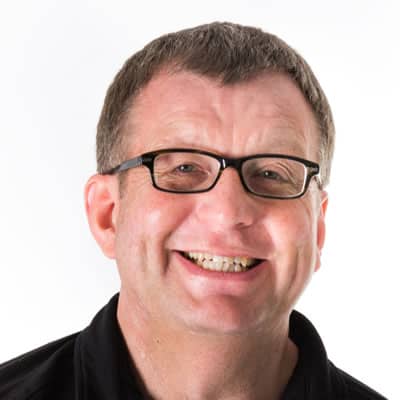 Principal Analyst and Content Director at the ITSM-focused industry analyst firm ITSM.tools. Also an independent IT and IT service management marketing content creator, and a frequent blogger, writer, and presenter on the challenges and opportunities for IT service management professionals.
Previously held positions in IT research and analysis (at IT industry analyst firms Ovum and Forrester and the UK Post Office), IT service management consultancy, enterprise IT service desk and IT service management, IT asset management, innovation and creativity facilitation, project management, finance consultancy, internal audit, and product marketing for a SaaS IT service management technology vendor.