There's no doubt that service desk agents have a tough job – people only ever want to speak with them when they've an issue or if they want something. Then these customers have expectations around speed of response and delivery for both incidents and service requests, and a sense of entitlement in the case of service requests. For incidents, the end user/customer might already be annoyed, as their technology isn't working and it causes them issues, before they call or contact the service desk via other means. For service requests, the sense of entitlement might be at odds with internal provisioning policy or financial status – they are going to get a "no" rather than what they want or need. So no matter how helpful, and efficient and effective service desk agent is the customer might not be in the best state of mind to appreciate it. A quick resolution will help, but what happens when the fix or the service delivery takes longer than expected? We get into the realms of managing customer expectations.
Consumerization is driving up employee expectations per se
While many IT organizations still worry about the "consumerization of IT" and managing the risks associated with employees using their own devices, applications, and personal cloud services in the workplace, there's a bigger issue related to consumer-service-driven expectations. These expectations, based on how we are treated as customers in our personal lives, can only raise the proverbial bar for corporate service providers, including the corporate IT organization and service desk, around service-based attributes such as:
Ease-of-use and access when engaging pre- and post-purchase or issue
Self-service, including service request catalogs and knowledge availability for self-help
Social or collaborative capabilities, including chat for both pre-sales and post-sales support, and communities
Anytime, anyplace, any device access to services, information, and help
Customer-centric support
So how well is your IT organization and service desk meeting these consumer-driven expectations? And if you have a self-service capability are your customers actively using it?
Expectations around access channels
These consumer-driven expectation can relate specifically to service desk access. The service desk of old, or what was probably called "the IT help desk," started with two primary methods of access and communication – the telephone and face-to-face "walk-ups." Over the years, service desk technology and its use has evolved, adding email processing and online forms next. In 2015, however, there are a number of additional access channels to be considered, offered, and leveraged by IT. These include social media, chat, and self-service portals that can offer incident logging, service catalogs for ordering, and self-help via customer-facing knowledge bases – with each offering different levels of customer service and, importantly for IT, different cost profiles. You might wish to introduce, or maybe have already introduced, these newer access channels to save money but you shouldn't underestimate how much they are now an expected facility by your consumer-affected employees.
Expectations around service
How fast does your service desk respond to, and resolve, incidents and service requests? If it's a first contact resolution then this point is mute, but for the other 30-50% of incidents and the majority of service requests (depending on the IT organization), the customer will have expectations around the delivery. Most likely expectations that are unrealistic – based on their consumer experiences rather than the agreed service levels. Nonetheless they are the customer's expectations. These unmet expectations aren't just another potential nail in the corporate service desk's coffin (based on poor end user perceptions) they're also the creator of additional work – as customers repeatedly call, or email, the service desk to get an update of when their issue will be fixed or their requirement fulfilled. And let's not forget whether end users are treated as customers (their expectation) or just an asset, or employee, number. It's all part of the service experience.
In the second part of this blog post, I'll take a closer look at the practices of customer service leaders and explore how you can manage these customer expectations with a few practical tips.
This blog was originally written for Freshservice. You can check out the original version here.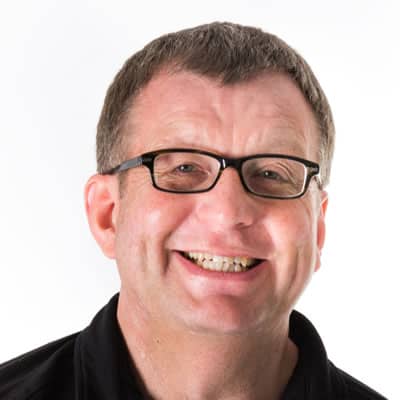 Principal Analyst and Content Director at the ITSM-focused industry analyst firm ITSM.tools. Also an independent IT and IT service management marketing content creator, and a frequent blogger, writer, and presenter on the challenges and opportunities for IT service management professionals.
Previously held positions in IT research and analysis (at IT industry analyst firms Ovum and Forrester and the UK Post Office), IT service management consultancy, enterprise IT service desk and IT service management, IT asset management, innovation and creativity facilitation, project management, finance consultancy, internal audit, and product marketing for a SaaS IT service management technology vendor.