The 2016 joint HDI and itSMF USA conference – FUSION – has wrapped and so it's time to share some of what we've learned there. In this first FUSION blog we cover three of the sessions we attended (and tweeted from). These sessions not only covered IT service management (ITSM), but also two of the other key topic areas at the event – DevOps and service integration and management (SIAM).
Dave Cliffe, Pager Duty – "10 Things I Hate About DevOps"
Originally a software engineer, Dave started by explaining that he'd more recently moved into a product role with a focus on IT operations. It was interesting to hear his experiences of how this differs to working in software development, with a much stronger focus on empathy and culture, and not just technology. This was encouraging to hear, especially given that IT operations sometimes has a reputation for being too technology focused.
Dave's session looked at some of the myths and misconceptions associated with DevOps. I don't want to list them all here because, without the full context of the session and Dave's series of funny jokes, they could easily be misinterpreted (and I don't want to face the wrath of the DevOps-eratti). Instead, I'm sharing some of the key points Dave raised.
Dave talked a lot about how DevOps is often seen as the latest "trend," or "buzzword," but that in reality it's actually becoming "common sense." Simply put, it's becoming more and more apparent that it just makes sense to use DevOps in IT operations. He also discussed how DevOps has in the past been viewed as being overly focused on the technical side, but now people are realizing that it's so much more. That instead the beauty of DevOps is that it's heavily focused on culture and cultural transformation which, in a world where the focus on customer experience and the consumerization of service is increasing, is becoming more and more important to IT teams.
Dave offered a lot of interesting points and takeaways for people looking to bring DevOps to their IT operations. My personal top five from his session are that:
It's important to remember that DevOps isn't just about automation, although it will play a big part. It's also about culture, measurement, and sharing.
There's no DevOps vs. ITIL. The two complement one another. ITIL from a service operations standpoint is about driving towards robustness. Then DevOps helps to move us from just being robust to being Anti-Fragile – so we break more but we fix faster.
We shouldn't disregard DevOps because it means more changes (and changes are feared as "painful"). Change has to happen. It's the reality of software development. Embrace change and learn from it. The most successful organizations are those that learn quickly.
We ensure that the person who is fixing a particular issue isn't in the background. They need to understand the pain of the customer, and the only way for them to do that is to be involved with the customer.
For every technical metric you need a business metric. It's all well and good knowing that your server has fallen over, but if you don't know what the impact is on your customer(s) and your business then you effectively don't know anything.
Andrea Kis, ISG – SIAM: A Practical Approach
Andrea's presentation was very much focused on explaining what SIAM is and isn't (including that SIAM is NOT ITIL). Importantly that SIAM isn't a standalone corporate unit, and is instead a view and approach of how to manage business services from multiple suppliers in an integrated fashion. If we want to get really specific here's the Wikipedia definition:
"SIAM is an approach to managing multiple suppliers of services (business services as well as information technology services) and integrating them to provide a single business-facing IT organization."
Andrea also covered lots of other key points throughout her session, such as how we shouldn't be referring to "IT and the business" as separate entities – that they're a whole.
We can NOT allow ourselves to talk anymore about "IT AND the business". We are a whole. – @AndieKis #SMFUSION

— Sophie Danby (@SophieDanby) November 3, 2016
And how service management is going to become more and more important as businesses evolve. She also placed a big emphasis on value:
How do you understand value?
How do you define value?
How do you create value?
However, the part of her presentation I liked most was her advice on how to get started with SIAM, including the questions you should ask. Andrea broke this down into four key stages:
Inform – start by ensuring that you have a comprehensive understanding of SIAM and why do your company needs it. Ask yourself what other approaches and models are available in the market and if SIAM suits your organizational needs and requirements.
Assess – gain an understanding of what services you need to retain, what to outsource, and what the right scope is for your organization.
Design – address which services will form part of your SIAM model. Decide which processes you're going to use and what your partner ecosystem is going to look like. Define what your SIAM organization is going to look like. And don't forget to think about your people (their skillsets, knowledge, and capabilities). Address how your SIAM operating model is going to be governed and determine what value you're actually going to deliver.
Execute and operate – ensure that you understand what and how your company should measure its SIAM activities. Determine what effort will be required for organizational change. Ask yourself what effect the change will have on both your people and your organization? And what will your whole transformation journey to SIAM look like in order to be successful?
There was a lot of information to digest and it's possible that it might have been overwhelming to any delegates who were new to SIAM. That said, Andrea took a series of questions throughout her session and offered the opportunity for anyone to follow up with her directly with their queries (an offer which she also extends to anyone reading this blog).
To finish, Andrea wanted people to remember that SIAM isn't just about IT, that it's instead about the business as a whole. So think human resources (HR), facilities, marketing etc. too.
Randy Celaya, Independent Consultant – KCS Coaching for Behavioral Change and Improved Performance
Randy started with a slide that emphasized the importance of knowledge management:
"According to a McKinsey report, employees spend 1.8 hours every day – 9.3 hours per week, on average—searching and gathering information. Put another way, businesses hire five employees but only four show up to work; the fifth is off searching for answers, but not contributing any value."
Source: Time Searching for Information.
Before sharing the concepts of Knowledge-Centered Support (KCS):
Creating content as a by-product of solving problems
Evolving content based on demand and usage
Developing a knowledge base of our collective experience to-date
Rewarding learning, collaboration, sharing, and improvement.
And the potential benefits of introducing KCS:
50-60% improved time to resolution
30 -50% increase in first contact resolution (FCR)
70% improved time to proficiency for service desk staff
20-35% improved employee retention
20-40% improvement in employee satisfaction
Randy recognized that getting knowledge management per se, so not just KCS, right isn't easy. Offering five motivational strategies to the audience:
Recognition of analysts, based on creation of value in the knowledge base
Rewarding analysts, based on the quality of articles contributed to the knowledge base
Acknowledgment for contributions through measures and reports
Acknowledgment by organization leaders as role models for others
Gamification – which will be returned to in more detail in another of our FUSION blogs.
Finishing with the great comment:
KCS is not a project – a key final point from Randy Celaya #KCS #ITSM #smfusion #servicedesk

— ITSM.tools (@itsm_tools) November 3, 2016
Hopefully, these potted summaries of three of the FUSION sessions we attended are interesting and helpful. More FUSION blogs will follow next week. 
Image Credit < technically the image is "stolen" from MetricNet. The vendor who, in my opinion, added most value to the #SMFUSION twitter stream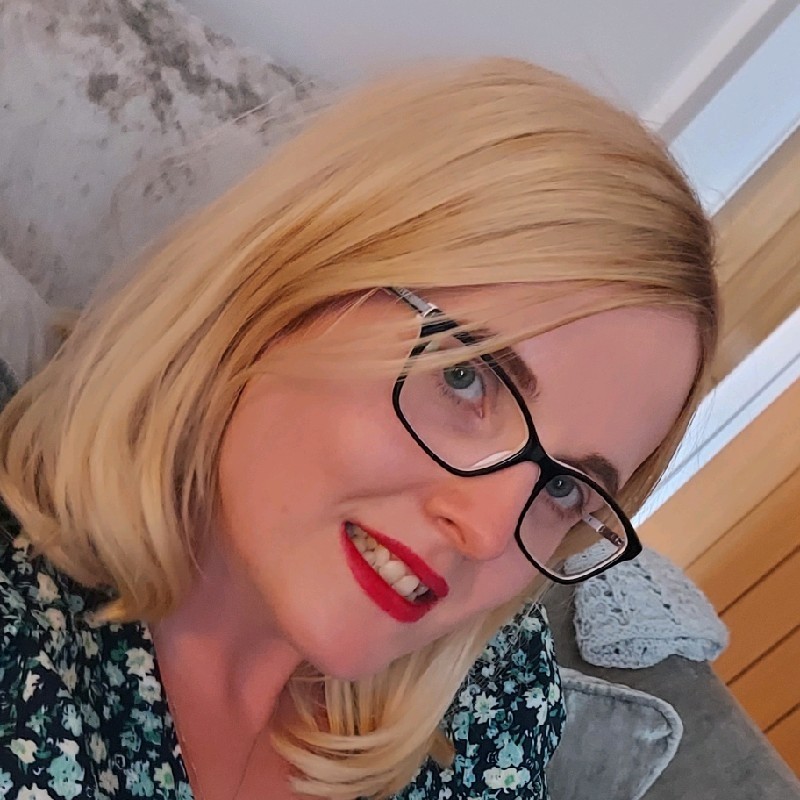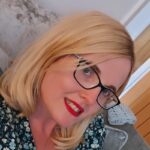 Sophie is a freelance ITSM marketing consultant, helping ITSM solution vendors to develop and implement effective marketing strategies.
She covers both traditional areas of marketing (such as advertising, trade shows, and events) and digital marketing (such as video, social media, and email marketing). She is also a trained editor.