IT500 and Scot-Tech hosted Scotland's biggest ITSM and IT Operations Management conference at Dynamic Earth in Edinburgh this week. The event had three separate streams:
Innovation and Technology
Best Practice and Processes
Customers, Partners, and People.
In this blog you'll find an overview of all of the best bits, including top tips and advice from the presenters.
Love the name badge, a functioning floppy disc #itinthepark pic.twitter.com/a6KU4XgoCN

— Alex Brown Swan (@aswan391) October 25, 2016
Narain Muralidharan, FreshService – Drive self-service adoption; think like a growth hacker
One of the first speakers of the day was Narain from FreshService on driving self-service adoption by using marketing and growth hacking techniques. He started by explaining the growth hacking model – the process of rapid experimentation across marketing channels and product development to identify the most effective and efficient ways to grow a business via:
Acquisition
Activation
Retention
Referral
Revenue
@msnarain "Think like a growth hacker" – acquisition activation retention referral revenue #IT self service #ITinthepark

— Simon Kent (@kent2112) October 25, 2016
He gave some practical examples of growth hacking: "The best example of growth hacking is Dropbox. They grew by offering customers free storage space by referral. Another example is Uber. Early adopters got free rides."
Narain related growth hacking to the self-service model, explaining that by incentivising your user community, you can boost self-service rates. He also covered the importance of using business language.
"Speak the language called human – It's beautiful" @msnarain at #itinthepark

— Freshservice (@freshserviceapp) October 25, 2016
The next part of the presentation focused on the importance of marketing self-service, telling delegates to: "go where the people are. If everyone is crowded around the water cooler then that's where you put your poster."

"Think like a digital marketer to drive self service adoption in your service desk" @msnarain #itinthepark

— Freshservice (@freshserviceapp) October 25, 2016
He also discussed the role of metrics: "Take a step back and look at what metrics help you the most, for example the most commonly searched keyword."
Finally, Narain took us through a real life customer case study, which used growth hacking rather than hiring more people. He outlined the approach: "incentivize people by advertising self-service as a quicker solution with longer wait times for tickets raised." The result of the case study? A 300% increase in self-service usage. Now that's what I call a win.
Allen Ensby, Vocalink – You can't manage what you can't see; visualizing the health of IT services that you deliver to the business
This session was all about the importance of automation in metrics. Who are Vocalink? A global payments partner to bank corporations and governments that processed over 11 billion transactions last year.
Allen opened by saying "if you make things too complicated, you'll miss something. That's why we brought everything into a single screen."
He continued by explaining the importance of having "slick processes" and ways of working to deal with major incidents, telling the audience "If something's critical you don't want to waste time with on-call rotas. We used automation to go from event to incident, to call out, within 20 seconds."
He continued "We have 45,000 events daily, 240 major severity, 45% critical. We use a dashboard because it gives us real-time relevant information at a glance from multiple sources, and displays the health of critical services across the business using heat maps to drive recovery."
The next part of Allen's presentation dealt with tailoring information to the needs of the business. Allen explained "We don't want to tell our customers everything that's going on to the nth degree. We want to make the information relevant." He explained how important the use of dynamic data is by demonstrating how Vocalink uses rolling metrics to update service dashboards in real-time. And then referenced a Continual Service Improvement (CSI) initiative where the effective use of automation saved 3-4 hours on overnight batch processing.
Allen concluded with what's next on the to-do list for Vocalink: Business Relationship Management (BRM), further integrations, and DevOps. It's exciting times over at Vocalink towers!
Andrew Peck, Vorto – Making Major Incident Management Teams More Effective
Andrew opened by asking the audience what the primary objective of a major incident management (MIM) process was. "Fix it quick" was the very enthusiastic response.
He continued by framing the importance of having effective ways of dealing with major incidents, explaining to the room that "every organization that has a reliance on IT MUST have a MIM process to manage and reduce business impact." He referenced how major incidents are managed in the ITIL framework and made a very effective case for having a separate ITIL process for major incidents because of the sheer severity of their nature.
Andrew gave some practical tips on managing major incidents in the real world: "You cannot have a "flapper" on a MIM bridge. You must stay calm." One of my favorite parts of Andrew's presentation was when one of the delegates asked him how you deal with people who do "flap" on a major incident bridge because, let's face it, it happens all the time. Andrew responded by giving an example of a colleague of his who dealt with some senior management level flapping "Thank you very much for your input boss but we need to focus on recovery."  Nailed it!
Next Andrew explained the key roles and responsibilities in dealing with a major incident stating why each was needed:
Recovery manager (to coordinate the fix effort)
Communication manager (to handle updates)
IT support teams (to troubleshoot and find a fix)
Application/service owners (to ensure the right resources and support levels are in place)
Andrew also shared practical ways to make your MIM processes more effective: "Don't have contact details on a spreadsheet, embed them in the ITSM tool so they can be used by other processes." He went on to explain that major incident communications need to be tailored to the audience: "You need two types of communications; one for technical communications (fault fixing) and one for business updates (letting your customers know what's happening.)"
Andrew's final top tips for effective major incident management were:
Communication – it should never take more than 5/6 minutes to understand impact and let people know about it
Tailored updates – use subscription boards to drive targeted communications. Build distribution lists into your ITSM tools
Tools – degrade the service CI so the service desk can see an issue has occurred and relate other issues that could drive a fix
Automation – we all have scripts to check environments so let's get them automated
Regular updates – don't forget to keep communicating otherwise you'll end up with a bridge with 125 people on it
Empowerment – speed is everything. Empower your people so they can take the appropriate fix actions.
Summary of recommendations #ITSM #itinthepark pic.twitter.com/Gky4vxok51

— ITSM.tools (@itsm_tools) October 25, 2016
Ian MacDonald, SYSOP Ltd – Where's the value of CSI if your customers don't recognise it?
Ian opened by telling the delegates that "Demonstrating value isn't as easy as you might think. We need to look at the different types of value – value creation, value for money, and value add".
Ian explained value creation as the primary aim of any business entity. Creating value for customers helps sell products and services, while creating value for shareholders, in the form of increases in stock price, ensures the future availability of investment capital to fund operations. He told the audience: "If you need to understand value creation have a look at the ITIL Service Strategy book."
With regards to value for money, Ian said "The better you get at delivery, the more normalized it gets and the more your customers expect. Value for money is often based on perception, there is no compare the meerkat.com for IT."

Right moving on from the meerkats. IMD "value add a key driver for CSI" #itinthepark #itsm #csi pic.twitter.com/M2S3mePcJx

— ITSM.tools (@itsm_tools) October 25, 2016
Ian then explained value add as being the additional benefit that CSI can bring.
Ian also looked at some of the pitfalls of CSI, or as he put it "minding the value gap." These include:
Lack of service culture
Improvements only being measured from a technology perspective
Lack of understanding on how technology supports the business
Reluctance of IT staff to promote achievements and "fly the flag"
Missed opportunities to demonstrate the capabilities of the IT department and its people.
He explained "The onus is on ITSM to change customers perceptions of value. ITIL talks about the 4 Ps – People, Process, Product, and Partners. There's also a 5th P called Perception".
The final part of Ian's presentation focused on real life CSI initiatives he's been involved with. Here were his top tips:
Plan – you need a strategy to make sure you communicate the good stuff
Empower – empower people to do CSI as part of their day job
Marginal Gains – if you improve things even by 1%, it's better, and you can start to look at the next improvement.
Ian finished on this note of awesomeness "No matter how good you are, if your customers can't see, feel, or sense it, then you're not delivering value".
Tim Ingham, University Of Lincoln – Convergence; the story of strategic BRM and IT Operations at the UofL
The first part of Tim's session looked at how we stop "corridor kidnapping," i.e. finding a way of capturing comments and feedback that happen outside the service desk. As Tim put it, "We need to understand what the business needs".
Tim discussed the value of BRM at the University of Lincoln with its ability to align value with both IT and the business.
Tim Ingram from UoL on the value of a great BRM model Don't get bogged down with operational woes Focus on strategy & solutions #ITinthepark

— Lisa McDonald (@LisaMc_Edin) October 25, 2016
He also talked about the need for good people management explaining "Good business relationship managers can resolve things at the operational level without the need for escalation up the management chain".
So the challenge that Tim faced was that he'd identified a gap, he knew the value that BRM could bring, but was struggling with next steps. A change conversation with Cherwell at an itSMF UK awards dinner changed all that. As Tim put it: "I recall literally running to my IT director's office after the first demo to rave about what the combination of Sollertis Convergence and Cherwell could do for us in IT and our relationship with the university".
Tim also talked about some of the quick wins that their approach yielded:
Engagements
Enhanced customer complaints process
360 degree conversations with the business
The final part of Tim's presentation looked to the future with fully structured BRMs, business KPIs, and demand management next on their to do list.
Great thought provoking presentation from @ti316 of UoL showing organisation wide benefits of a good BRM tool. #ITinthepark

— Lisa McDonald (@LisaMc_Edin) October 25, 2016
The final session of the day was the panel session. Some of the things discussed were:
Future trends
The role of the service desk
The evolution of DevOps
The panel for today's debate. #itinthepark @ClaireAgutter @gamingpaul @imoyse @ITSMNinja pic.twitter.com/jE7adIHQS9

— Barclay Rae (@barclayrae) October 25, 2016
My favorite comments from this discussion include:
"Frameworks are important but the biggest buzz word is people" – Barclay Rae
"Let's get rid of the IT in ITSM. We need to be doing true service management" – John Custy
"The more things change the more they stay the same. The thing that will always endure is your people" – Barclay Rae
"The best way of getting things done is person to person contact, it doesn't matter what we call it" – Barclay Rae
"DevOps should be called BizDevOps otherwise we're just building more silos" – Paul Wilkinson
"It's not about outputs it's about outcomes" – John Custy
"The role of the service desk will always be people sorting out people" – Barclay Rae
"The output needs to be knowledge and the level of contact needs to be high value" – Ian Moyse
"The service desk needs to understand business processes because that's what we all support"- John Custy
"We need to examine our own moments of truth so we manage all customer contacts effectively" – Claire Agutter
"The service desk is absolutely a strategic asset because they talk to everyone" – John Custy
And that was IT in the Park for 2016. In my opinion, a fantastic event which has been receiving some great feedback on Twitter.
What a brilliant day at #itinthepark…thank you to all the team 🙂

— Claire Agutter (@ClaireAgutter) October 25, 2016
Really enjoyed #itinthepark again this year, plenty to think about. Might need to rearrange my to-do list a bit 😀

— Ⓢ Ⓖ Ⓒ (@SGC_uk) October 25, 2016
Thank you to everyone at #ITinthePark for an excellent conference. Really insightful discussions and great presentations.

— Tim Ingham (@ti316) October 26, 2016
What was your key takeaway from #ItinthePark? We loved marketing and IT collaborating to sell self-service from @freshserviceapp

— Scopism (@scopismnews) October 26, 2016
A huge thank you to IT500 and Scot Tech for inviting me and I/we hope to be back next year.
Were you at IT in the Park? What did you think? Let us know in the comments section!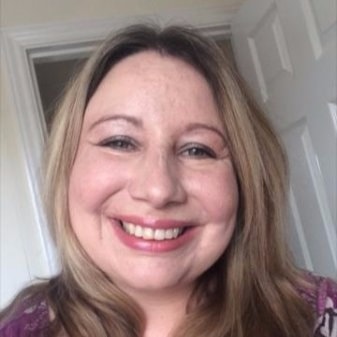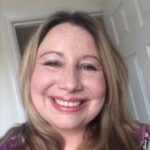 Vawns Murphy holds qualifications in ITIL V2 Manager (red badge) and ITIL V3 Expert (purple badge), and also has an SDI Managers certificate. Plus she holds further qualifications in COBIT, ISO 20000, SAM, PRINCE2, and Microsoft. In addition, she is an author of itSMF UK collateral on Service Transition, Software Asset Management, Problem Management and the "How to do CCRM" book. She was also a reviewer for the Service Transition ITIL 3 2011 publication.
In addition to her day job as a Senior ITSM Consultant at i3Works, she is also an Associate Analyst at ITSM.tools.