The itSMF Ireland in association with the Irish Computing Society (ICS) recently held their annual conference in Dublin. Attended by over 150 delegates, it was the biggest event itSMF Ireland has hosted to date. In this blog you'll find an overview of all of the best bits, including top tips and advice from the presenters.
Some pre-conference chats with Jim Friars, ICS CEO, and Fran Davern of ITSMF Ireland #itsmfie16 pic.twitter.com/iFckrcD8RE

— itSMF Ireland (@itSMF_ie) October 13, 2016
The event was kicked off by organizer and itSMF Ireland chair Fran Davern, talking about the theme of the conference – change and collaboration. I for one was really excited by the theme as I think often in IT, we're so focused on the next sparkly gadget or putting out fires that sometimes we forget about "the basics". To truly be able to deliver service transformation, we need to be able to make changes effectively, efficiently, and safely so a whole day dedicated to change and collaboration? Deal me in!
Service Orientated Change & Collaboration – Paddy Baxter, Digital Disruption Consulting
The first session was presented by Paddy Baxter talking about how to make sure you take a service view when managing change and collaboration. Paddy opened by saying "ITIL is still the best way by far of fixing broken processes, and its about change and collaboration as much as it is about keeping the lights on."
He continued by talking about the need for agility coupled with best practice; using the fast fish-slow fish model.  In other words, it's not enough to be good at what we do, we need to be agile. We need to be able to respond to the business as it adapts to changing markets. As Paddy put it: "speed is only half the solution to the problem; we also need to be good."
Paddy talked about the importance of getting it right first time, explaining to the audience "the cost of post change defects increases the later it's discovered." He also talked about the need for us to all collectively up our game following new deployments "options all over the place but very little documentation." Boom. Paddy continued by talking about how change is delivered at Amazon – "At Amazon if you build it you run it because it motivates you get it right on day one."
Paddy then moved on to talk about driving the right behaviours "change and collaboration are joined at the hip because to make effective change you have to talk to people."
Continuous change, more iterations: what the fast fish are doing #itsmfie16 pic.twitter.com/LDXonk4YyV

— itSMF Ireland (@itSMF_ie) October 13, 2016
He then continued by explaining "if a manager can't understand what his staff are doing then the system is broken."
In addition, Paddy gave some practical examples of how service models can be used to map out a service from the top down, highlighting one of the most common challenges during service catalog implementations – "The hardest thing about service catalogs is the scope of control; who owns the service." He explained that clear roles need to exist in any service delivery environment. He also talked about empowering delivery teams by using a Lord Of The Ring analogy – one IT service management (ITSM) tool to rule them all, using ServiceNow as an example of a tool that puts ITSM in the centre of everything.
People management was also covered. Paddy's top tip? "Embrace the concept of Team As A Service (TAAS); you have to manage your stakeholders, otherwise they'll trip you up. You don't exist on your own so you need to loop in the rest of your organisation."
Paddy's closing thoughts were "Minimise assumptions by having SLAs; and remember the continuous delivery model – you need all stages of ITIL life cycle to run a service effectively".
Lean Application At The Speed Of The Business – Eddy Pauwels, Clarive Software
The second session of the day was Eddy Pauwel's take on lean application delivery. Eddy opened by telling the audience "as things get bigger, collaboration gets harder." He talked about Lean being a way of of communicating throughout the business to avoid complex communication challenges and how DevOps can be used as a platform to boast delivery for an evolving organisation. Critical factors for success in Eddy's vision? Micro services and continual delivery.
Eddy talked about the top ten delivery challenges out in the industry, with the top spot being occupied by real time change and collaboration insights.
Pauwels goes through three main service delivery categories. Customer PoV, end to end #itsmfie16 pic.twitter.com/A7l47qEPWP

— itSMF Ireland (@itSMF_ie) October 13, 2016
Eddy went on to discuss the need for effective communication, telling the audience, "we live in a silo world, we need #TAAS because if one part fails, the service fails. We need end to end service ownership." He continued "to maximize business value at the speed of business."
He then explained how to blend process with agility: "you still need to schedule and plan in a continuous delivery environment; talking to people doesn't scale in large organisations. You need a tool to help automate collaboration."
Discussing Lean in more detail he said "Lean is applying five key areas of focus; customer, process, organisation, performance, and attitude and behavior."
Lean's 5 dimensions: attitude, performance, org, process, customer #itsmfie16 pic.twitter.com/jyly32KoVE

— itSMF Ireland (@itSMF_ie) October 13, 2016
Eddy continued by demonstrating how value stream mapping can be used to walk the process through and eliminate blockers: "It's like football. Everyone in the team had their own roles but they need to collaborate and work together to win."
The final part of Eddy's session looked at how to drive transformation successfully: "if you want your team to excel, make things as visual as possible. Give your people the right dashboards." He continued by talking about accountability: "you need to drive the right behaviors so that people feel comfortable giving feedback; only then will you have end to end ownership."
Eddy concluded by talking about the need to tailor your approach to the organization whether that's using a hybrid change-release delivery model, using automation to achieve economies of scale, or using pull delivery to progress scripts across an environment. His final thoughts? "DevOps looks at minimum set of tooling to accommodate continual delivery. A single tool DevOps platform can provide delivery automation across all platforms."
Blending Lean Agile & DevOps for Release Management – Andrew Humphrey, Autotrader
The final session of the first morning was Andy Humphrey's take on all things ITIL, agile, lean, and DevOps. Andy opened by telling the audience: "ITIL works. Auto Trader runs at over 99.99% availability. But with control we hit challenges. Processes became too bureaucratic and change freezes too intrusive."
. @4ndyHumphrey on real life pain "Agile is not an excuse not to do any documentation" @4ndyHumphrey #itsmfie16 pic.twitter.com/oWtyBude5O

— ITSM.tools (@itsm_tools) October 13, 2016
So how do we get the balance right between being good and being agile? Talk to people! Andy explained that this ranged from everything from running back and forth between departments to make sure the Dev and Ops teams talked to each other, to using efficiency measures such as Trello boards and Kanban to streamline CAB meetings.
Humphreys: Kanban allowing for increased communication and visibility #itsmfie16

— itSMF Ireland (@itSMF_ie) October 13, 2016
As Andy went on to explain: "smaller releases meant faster, safer deployments, increasing confidence in our release cycle."
Still not convinced? Check out the effect on Release outcomes:
Impressive effect on release outcomes @4ndyHumphrey #itsmfie16 pic.twitter.com/WlFeEQ6Pw8

— ITSM.tools (@itsm_tools) October 13, 2016
Taking service excellence to the next level was all about reorganizing as a digital company for Andy and Autotrader. They used the Spotify approach as a model for building squads – small, multi-disciplinary teams with specific purpose and automation. Andy explained that this approach increased the sense of accountability across the organisation "we want our Dev teams to have continuity of care and operational mindsets." He concluded by explaining why a blended approach works so well in his environment: "The more you do things, the better you get and the less risky change is."

Service Integration At Bank Of Ireland – Mark Kellett & Colin McEvoy, Bank Of Ireland
The next presentation was split over multiple presentations and was the Bank Of Ireland's (BOI) journey to SIAM maturity. Mark opened by talking about some of the biggest challenges the bank faced. These included:
An outsourced IT operating model

Global provision from "big" providers

Teams based in Asia PAC, the UK, and Ireland

Cloud service provisioning

Demand for faster, better, quicker services

Digital agenda
He talked about the need to adapt to new ways of working, explaining to the audience "we didn't just embrace outsourcing, we gave it a great big bear hug."
Mark highlighted the need for transparency, even in an outsourced environment stating: "we don't like watermelon SLAs; reports that are all green on the outside but a total mess underneath." For those of you that don't understand the analogy, a watermelon SLA is a Service Level Agreement that looks green from a customer perspective but everything underpinning it is red. It's a nightmare scenario in terms of accountability because the customer is probably experiencing poor level of services, albeit just within the agreed limits, and the service provider is probably being prevented from taking appropriate action because the SLA hasn't actually failed.
Mark explained how SIAM was used to underpin accountability in his environment: "you need to understand who is accountable otherwise you get a blame culture. If your process are too complicated, your service outcomes will suffer. We need to be both transparent and agile."
Colin McEvoy then stepped up to talk about how the mantra for Bank Of Ireland following the adoption of SIAM was to have "one single source of the truth." He explained that a dedicated, industry leading tool was needed to juggle the challenges of the digital workplace, multiple partners, SIAM, and ITSM, and explained that ServiceNow was the product that they selected.
Colin McEvoy emphasising finding the right tool. Knowing what your customers want is only half the battle #itsmfie16

— itSMF Ireland (@itSMF_ie) October 13, 2016
He continued by talking about driving the right behaviors, telling the audience: "people are everything. If you don't get the culture right, everything else will fail."
He also explained how important it is to be pragmatic when looking at introducing ITSM; explaining "configuration management is the rail on which IT runs so we used a blended approach of incident, problem, change and configuration management to give us the quickest and most visible wins."
Colin concluded by discussing the positive indicators for SIAM, broken down by people, tools, process and customers. His top tip for SIAM success? "Adopt as much as possible, adapt as little as possible. Simplify, improve, automate and measure."
The second part of the Bank Of Ireland's presentation was delivered by the team of ITSM practitioners that made the SIAM journey at Bank Of Ireland such a success. This team was made up of:
They talked about their first key deliverable regarding effective SIAM implementation – setting up an IT service demand forum to map out short, medium and long term goals. As we all know, demand management (at the strategy level) underpins capacity management at the design level and having them balanced improves both throughput and performance. As the BOI team explained "it's really important to know our break points regarding performance."
The next part of the session looked at people and collaboration with the team explaining "by sharing information you open the door to collaboration meaning you can promote both your team and your process."
There was also lots of practical advice and guidance on how to avoid a blame culture:
Clear define roles

Stop the blame game

Enable good decisions

Boost engagement
In short: "enable good decisions by delivering accountability; it's much easier when people know what they're doing so they're empowered to deliver."
The focus on people is key at BOI as their management team have recognized that even the best tools have limitations:
BOI: a distorted view of IT service in relation to incidents and events #itsmfie16 pic.twitter.com/zHIRJQdF63

— itSMF Ireland (@itSMF_ie) October 13, 2016
A combination of the right people, processes and tools mean that Bank Of Ireland can now manage over 12,000 changes a year; the next step is using automation to take the service focus to the next level with Peter Gray explaining "we want to be in a position where we've identified the issue and fixed it before the customer has had to call the service desk because having the right diagnostics in place means you can prioritize your efforts meaning you fix the most serious incidents first."
"Learn to embrace the discomfort!" #itsmfie16

— itSMF Ireland (@itSMF_ie) October 13, 2016
The final part of the presentation looked at what's next for SIAM at BOI. The preview of coming attractions included:
SIAM single view

End to end Monitoring

Automated diagnostics

Integrated ITSM
The session finished on this, really important note:
"You can't outsource accountability; you'll always be accountable to the business no matter who the supplier is."
Panel Discussion – Andrew Humphrey, Jon Morley, Colin McEvoy, Eddy Pauwels, Vawns Murphy
The conference ended with the speakers from each session were rounded up to answer some questions from the audience. Some of the things discussed were:
Getting the "basics" right

Reducing release deployment times

Using Agile to increase efficiencies in ITSM

How to get started with Kanban.
Top pieces of advice included:
Use the ITIL framework to get the basics in place, then look to Agile to drive efficiency
If you can't afford automation straight away, look at standardizing the testing via processes, procedures, and work instructions, so that it's as consistent as possible
Talk to people! If you involve all the teams that support a deployment, not only will you improve working relations, you'll be able to find efficiencies in your implementation timelines
You can't outsource accountability; even if you have outsourced your service providers, you're still accountable for delivering service quality to your customers
When selecting a tool, go for the one that gives you a "single source of the truth".
So there you have it. My round up of the itSMF Ireland Conference 2016. You may (or may not) have noticed that I haven't included an overview of the session presented by myself and Jon Morley. This is because it will follow as a separate blog, so look at for that shortly!
A huge thank you to the itSMF Ireland for inviting us and we hope to be back next year.
If you attended, what did you think of the conference? Let us know in the comments!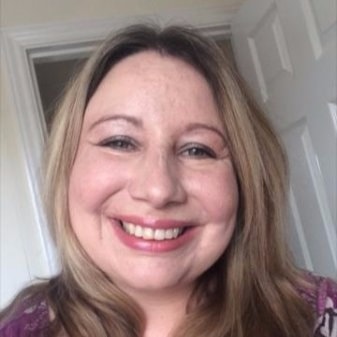 Vawns Murphy holds qualifications in ITIL V2 Manager (red badge) and ITIL V3 Expert (purple badge), and also has an SDI Managers certificate. Plus she holds further qualifications in COBIT, ISO 20000, SAM, PRINCE2, and Microsoft. In addition, she is an author of itSMF UK collateral on Service Transition, Software Asset Management, Problem Management and the "How to do CCRM" book. She was also a reviewer for the Service Transition ITIL 3 2011 publication.
In addition to her day job as a Senior ITSM Consultant at i3Works, she is also an Associate Analyst at ITSM.tools.