When thinking about the future of IT service management (ITSM) in 2019 and beyond, I just can't stop thinking about something I wrote in 2013. Why? Because what I wrote back then, while employed as a Forrester analyst covering ITSM, seems spookily relevant for now and then on into 2019. It might have been that I was ahead of my time or, more realistically, that I'd not taken into account the time it takes to turn the tanker that's the ITSM industry.
Okay, that last sentence is a little harsh (maybe very), and perhaps a better way to express this is in terms of how long it takes new thinking to permeate from industry events, blogs, analyst reports, etc. into everyday thinking and activities. A recent blog by Sami Kallio is a great example of this, with "The Founders' Story – HappySignals" recounting their company journey over recent years. In particular, look for the references to the changing attitudes (toward employee experience) of Service Desk and IT Support Show (SITS) attendees between 2016 and 2018. There has been a massive change of heart across the three years of the event.
So, when we look forward to 2019 and the required evolution of ITSM thinking, strategies, policies, processes, and practices (plus the enabling technology), are we being unrealistic about our capacity to change (quickly)?
Hopefully this article will get you thinking slightly differently about the predictions we collectively make about the future of ITSM. And please bear with me while I explain the genesis of my thinking – with the need to look back before we can correctly look forward.
What the ITSM World Needed to Do in 2013
In 2013, the year that HBO brought us the Red Wedding, Mark Smalley crowdsourced questions for a Q&A session he was participating in about the future of ITSM. Mark's full list of questions is written up in a paper called "Give me questions, not answers" – a list of 90 questions that people in ITSM should be asking themselves (well, in 2013 anyway).
Let's quickly revisit the future in 2013, in the context of now, through the questions I deemed appropriate to ask. And then question whether we're any further on from five years ago and our "then" view of the ITSM future.
8 Questions ITSM Pros Should Have Asked Themselves in 2013
The questions I gave to Mark were:
"What will it take to get people working in IT to stop thinking just about what they do and to start thinking about what they (or the business) achieve through what they do?
In addition to this, how do we move IT success being measured at the point of IT creation to success measurement at the point of IT (service) consumption?
Who is best positioned to push, pull, or entice IT organizations forward towards where they need to be in terms of IT service delivery good/best practice in 2013 and beyond? The OGC/new ITIL "owners," lone-wolf thought leaders, consultants/advisers, trainers, publishers, ITSM tool vendors, exemplar IT organizations, or any combination of these?
From an IT support perspective, how do we change the mind-set that supports technology to one that supports people (dependent on technology)?
Should customer service be part of IT support (or is that part of a holistic approach to "people/employee support")?
How do we get successful IT organizations to share their good or best practices?
In my opinion presentations (and case studies) that highlight achievements aren't enough. Where are the "Hows"?
Who (i.e. which organizations) is prepared to invest resources into helping IT organizations to be better able to demonstrate business value? Or do we need to knock this idea on the head in that HR, Finance, etc. don't seem to be doing it? Maybe it's because IT continues to cost more as demand grows coupled with the perception that IT has never cared enough about cost to manage costs well?"
The scary thing is that, over five years later, I can't help thinking that many of these questions still have merit, and that we still don't have the answers to some, as we look to improve in 2019.
My Quick Analysis of the 2013 Questions
Questions 1 and 2 are obviously about business-related outcomes and value – something that has taken center stage over the last couple of years. I can't say that we've discovered/created an industry-wide answer/solution yet but newer good practice offerings, such as the ITIL Practitioner Guidance, have definitely pushed organizations in the right direction.
Question 3 relates to the availability of ITSM good practice information. Again, it's something that has recently been a hot topic – with VeriSM and the forthcoming ITIL update joining IT4IT in the newest ITSM guidance stakes. And question 8 covers both of the above in a catchall way.
Questions 4 and 5 are very much about customer experience (CX) and employee experience (EX) – both of which have gone on to be "this (and probably next) year's black" for IT service desks and IT operations per se.
Questions 6 and 7 (and 8) are very much about how to encourage and facilitate good practice sharing outside of the more formal bodies of ITSM guidance (such as ITIL and VeriSM). And unfortunately, there's still much to be done here in my opinion; but it's good to see some ITSM conference organizers stipulating the need for the "Hows" in presentations.
As to the relevancy of these questions – both in 2013 and now going into 2019 – I'm pleased that my time at Forrester had me focused on the things that did, or would, matter. I just wish that we had all the answers already.
The Future of ITSM in 2018
It's a slight detour, as is my gift, but hopefully it adds weight to my eventual point…
In April 2018, Mark asked the same group of people to create a new list – this time related to "Which foundational movements should the IT community be more aware of and apply more often?" And, having been reacquainted with my original list for the first time in five years, I offered up what I thought of as "underpinning" ITSM and IT support foundations:
The application of common sense over process when the process doesn't fit – this extends from the informal to the formal, with Rob England's "Standard+Case," Ivor Macfarlane's "Intelligent Disobedience," and Dave Snowden's Cynefin relevant here.
"Doing unto others as you would have them do unto you" – as a logical extension of the need for "situational empathy" that we're increasingly hearing about.
Looking beyond the contractual terms to understand what's best for all parties, especially in different, probably unexpected, situations (which is similar to 1.)
Then there are some elements – albeit questions – that I included in my 2013 response that are still a good fit for Mark's new question (please note that this is what I shared with Mark not new text):
What will it take to get people working in IT to stop thinking just about what they do and to start thinking about what they (or the business) achieve through what they do?– there's now much talk of business outcomes over IT outputs but there's still much to do in connecting IT activity/spend to business value … is value stream analysis the answer?
From an IT support perspective, how do we change the mind-set that supports technology to one that supports people (dependent on technology)?– ITIL should have taken people to a point of supporting services (maybe it did in part?), but how do we get to the point of supporting people and business operations? Perhaps the next bullet is part of the answer?
Should customer service be part of IT support (or is that part of a holistic approach to "people/employee support")?– we still send customer satisfaction questionnaires to people we might refuse to call "customers" (because they don't pay for, or directly influence, the purchase) and this is increasingly seen as a key ITSM metric. Plus, customer service has been a breeding ground for much of the customer-touching/engagement technology used (and that will be used in the future) by IT support. Thus, we have a blurring of the lines between internal and external support (with customer service teams hopefully taking on board some ITSM good practices too). But, because of consumerization bringing personal-life experiences and expectations of service, support, and customer service into the workplace, should we be doing more to formalize this convergence?
Who (i.e. which organizations) is prepared to invest resources into helping IT organizations to be better able to demonstrate business value? – is this now something for the ITIL v3/2011, and ISO/EC 20000, business relationship management role?
So, we probably have even more questions to answer (or opportunities to improve) in 2019 than we did in 2013! But do you find it strange that so much from 2013 is still relevant?
How Far Has the ITSM Community Come in Five Years?
The blunt answer is: Not as far as it should have in my opinion.
Interestingly, had I been asked this question without sight of the points I'd previously provided to Mark in 2013, I think I'd be a little more positive. Perhaps pointing to the introduction of self-service (albeit poorly for too many organizations) and the fact that much of the change we're seeing in IT service desks is being attributed to "improving the customer experience."
It feels like we know what needs to be done, but we still don't have the right help to do the right things – from the availability of easy-to-consume (and adapt/use) good practices to gaining the support of the right people within the organization to make the required changes.
As to why, your guess is as good as mine – but here's mine anyway:
The formal availability of good practice is business-model dependent, in that someone needs to be making money somewhere to justify their investment in a fit-for-purpose good-practice sharing mechanism. And I'm hopeful that the aforementioned birth of VeriSM and rebirth of ITIL will help everyone who's seeking assistance – but that help will of course ultimately cost.
The informal availability of good practice requires "real people" to share what they know and have achieved – whether though blogging, informal meet ups, or ITSM events. It's not an impossibility, because the DevOps community is showing that it can be done. The question is what needs to be done to engender a similar impetus, and support system, for ITSM? Maybe a revitalized and, dare I say, more cost-effective itSMF ecosystem holds the answer?
"Gaining the support of the right people" is probably clearer – because if we can get better at articulating the business value of ITSM activities, then surely it will be easier to justify the additional resources required to change ITSM for the better (at a local level). It's not a new concept, nor need, and "technology business management solution" vendors such as Apptio and ITBMO have already helped their customers to better understand IT costs and the correlation to value. And for me, if the ITSM community really cared about business value (or needed to care about business value) it would finally "find a way."
Finally Getting to My Point Re ITSM in 2019
It would have been easier for me, in writing this article, just to list five things that ITSM professionals need to do in 2019 (and I've cheekily done so below). I've done it before and I'll no doubt do it again.
However, with the benefit of hindsight – in the form of these resurfaced questions for Mark Smalley – I need to question the worth of creating a one-dimensional list of next-year "to dos." Because the reality seems to be that it takes longer than a 12-month timeframe to bring about significant change (plus, it will then still only be for a subset of the wider ITSM community).
So, should we be creating 2019 prediction lists (to help people) or should we, more realistically, be predicting things in three or even five-year timeframes? If only to reflect the time it takes for new ideas and ways of working to fully make their way into the wild. Plus, of course, we could also get better at speeding up this dissemination.
Playing Devil's Advocate: The Worrisome Con of 2019-2021, Say, Predictions
I truly believe that simply predicting a number of things that will happen, or will be important for, next year – while being somewhat helpful and interesting – is sadly ineffective in ITSM. These should instead be important priorities with realistic timeframes – and priorities that get actioned (and quickly).
Maybe one-year-focused predictions work if your future-view (of where ITSM is heading) is limited to what's already being done today. But, if it's not, it's probably unrealistic to expect change (or evolution) to happen in ITSM so quickly. And, as with challenging performance targets that are thought to be unachievable, are people likely to give up rather than  stretching themselves to deliver against them?
And then, playing devil's advocate with myself, would pushing out the expected timeframe for change make the required changes come about even more slowly? For instance, if we expect employee experience measurement to be adopted in the ITSM mainstream by 2021 (given everything I've written about speed of change) is this an invitation for people to somewhat ignore it for a couple of years (and thus delay it further)? Hopefully you can see my logic here.
Right now, I really don't know which option is most beneficial for ITSM pros – to bullishly state that 2019 will be focused on:
Employee experience measurement
Artificial intelligence (AI) adoption for specific ITSM tasks
A real push on enterprise service management, and
The need to finally get knowledge management and self-service right (to help the three points above).
…While unfortunately knowing that interest, and progress, will likely be slow for many organizations (and not confined to the 2019 timeframe).
Or to more realistically state that: "Over the next few years, x, y, and z will need to be major areas of focus for ITSM teams"?
Despite the potential con I outline above, I still prefer the latter and its sense of realism relative to the speed of change in ITSM.
So, what do you think of my 2019 meanderings – and what should we do as an industry? Should we be a little more realistic in how we expect the future of ITSM to appear, or continue to create lists of "things for next year" (which then appear in the lists for the following few years)? Please let me know in the comments.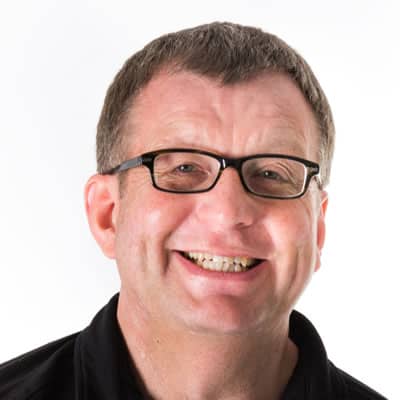 Principal Analyst and Content Director at the ITSM-focused industry analyst firm ITSM.tools. Also an independent IT and IT service management marketing content creator, and a frequent blogger, writer, and presenter on the challenges and opportunities for IT service management professionals.
Previously held positions in IT research and analysis (at IT industry analyst firms Ovum and Forrester and the UK Post Office), IT service management consultancy, enterprise IT service desk and IT service management, IT asset management, innovation and creativity facilitation, project management, finance consultancy, internal audit, and product marketing for a SaaS IT service management technology vendor.