I'm lucky enough to be speaking at the itSMF UK's annual conference (ITSM16) this month. It's a talk I've previously delivered a few times over the last 18 months around the world, and this will likely be the last time I give this particular presentation on intelligent disobedience.
I'm talking on the second morning and hope my talk – which I can guarantee won't delve into any technical details and isn't focused on the intricacies of ITIL – will offer some easy conference re-introduction to those who might have enjoyed the gala dinner the evening before.
The foundation of my intelligent disobedience talk – thank you IT Skeptic
That talk has evolved from bringing together a few thoughts and letting them reinforce each other. A prime idea that underpins it is Rob England's most excellent work on "Standard +Case" This asserts simply and convincingly that there are two kinds of situations we face – in life in general and IT service management (ITSM) in particular. One kind (Standard) we could and should expect and so we can work out beforehand how to deal with it: we build a process to addresses it. The other is the unexpected (Case – think TV detective with a "case" to solve): you can't write a process to deal with something you didn't expect to happen.
You can find lots about Standard+Case here, and it'll be well worth your time. But Standard+Case is a building block, it isn't really what I will be talking about – that will be more around setting up rules and an environment for knowing when to set aside the 'standard' approach and set out, off-piste as it were, with our own common sense to guide us. I'd love you to come along and see and hear what I mean – and to offer your opinions on intelligent disobedience too.
Specific example, general principle
The intelligent disobedience talk takes a Help Desk perspective to illustrate a concept – and offer some ideas – with a much broader application: throughout ITSM and far beyond. In fact the concept is relevant across the whole enterprise and you probably already practice it at home with your children!
Just like every talk I remember delivering at itSMF UK, this one is really about seeing common sense and applying it to the working situation. I'd hoped that wouldn't still be something that needed saying after all these years, but I don't think the need to promote common sense will ever go away.
Conference is still CONFERENCE
OK, so that's my intelligent disobedience talk, there are of course other good talks you shouldn't miss but there has always been a lot more reasons than the presentations to come to itSMF. I missed last year's (I missed the 1992 one as well L) so I'm looking forward to the chance to get back into the swing. itSMF was set up as a 'Forum' and that is still its biggest strength to me. I intend to spend those two days talking with ITSM people: about work in expos and – just possibly – also about work over a beer or two.
Even though this is my 23rd UK conference (and something like my 84th itSMF annual conference world-wide) I'm still looking forward to meeting new people, learning new things, hearing new ideas. If you're planning on being there I hope I can look forward to meeting you.
The curse of the best conference is choosing between competing talks – and the organizers have given me a real challenge, with talks I wish I could be at that clash with mine. But if you can, please pencil in "Intelligent Disobedience" for Tuesday morning at 09:45.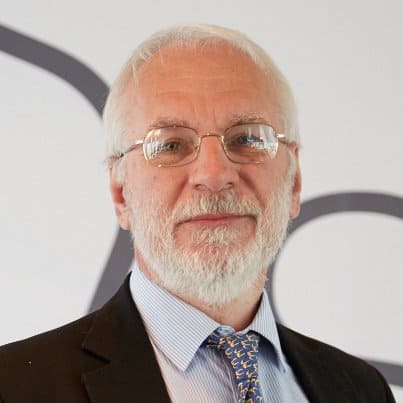 In 23 years working for the UK government, Ivor Macfarlane moved from forestry to ITSM via prisons, warehousing, and training. In 1999 he became an ITSM consultant and trainer, as a freelancer and directly for companies. He was an author for ITIL (versions 1, 2 & 3), ISO20000 and ITSM library and an ITIL examiner since 1991. An active contributor to social media and blogs, he is well known at ITSM events and has presented around the world (40 countries so far and on every continent except Antarctica). In addition to his work as an independent consultant, he also works alongside ITSM.Tools as an Associate Consultant.