What topic areas will you and your fellow IT service management (ITSM) practitioners be concerned about in 2021? The hottest ITSM trends and topics for 2021 for the ever-evolving IT industry? Of course, we could all guess based on our own needs and opinions. But what better way to ascertain the hottest ITSM trends and topics for 2021 than a poll of ITSM practitioners?
To help, this article reports back on the results of our 2021 content poll. This anonymous poll was available to vote on during December 2020 – with respondents asked to choose their most important five ITSM topics, for the creation of new ITSM.tools content, from 25 options.
Hopefully, these poll results will help you to sense check your current thinking and planning for 2021. If nothing else, you'll probably be surprised at where some ITSM topic areas place in the table below.
The results of the 2021 content poll
Your time is valuable, so here's an ordered list of the poll results – from the most popular or hottest ITSM topic area (in percentage terms) to the least:
The percentage figures add up to 500% because each respondent chose five of the options to submit their hottest ITSM topics. The sample size is 198. Also, if you're comparing the 2021 results to those from 2020, it's worth noting that we changed the available options – adding a couple of new ones while reducing the total number of available options from 30 to 25. This has likely increased the scores for each element across the board when 2020 vs. 2021 hottest ITSM trends comparisons are made.
This article reports back on the results of the lastest @ITSM_tools content poll, which asked respondents to choose the five #ITSM topics they most need help with in 2021. So what did they pick?
Click To Tweet
The five hottest ITSM Trends for 2021 versus those for 2020
So, the top five, OK six, ITSM topic areas for 2021 are:
Digital transformation/digital workflows
Artificial Intelligence (AI)/machine learning
Automation
People (including attitude, behavior, and culture (ABC))
Enterprise service management and ITIL 4 (joint)
Versus those for 2020:
ITIL 4
Artificial intelligence (AI)/machine learning
Customer experience (CX)
Automation
Digital transformation
The main changes in the top five hottest ITSM trends
A quick comparison of these two top-five hottest ITSM trends lists show that:
Digital transformation and ITIL 4 have swapped places (first and fifth). The rise of digital transformation is unsurprising, especially given the need for digital workflows to enable the new ways of working brought about by the pandemic. The drop of ITIL 4 in ITSM trend terms is also to be expected. First, because much was written about ITIL 4 in 2020 (with many of our ITIL 4 articles having high readership). Second, because the pandemic will likely have delayed corporate ITIL 4 adoption/transition initiatives in favor of the initial focus on business continuity and then digital transformation.
Enterprise service management and People have both entered the top five. The former is likely caused by its association with digital transformation, with enterprise service management offering a ready-made platform for back-office digital transformation. The latter has returned to the top five, with at least two likely drivers. First, the need for IT personnel to support people and not their technology (and improve the employee experience) in these troubled times – requiring a potentially different set of personal skills and capabilities. Second, because of the assumed wellbeing impact of the pandemic on IT personnel – from the increased workloads and pressures, to IT employees working from home for potentially the first time. You can read more here about wellbeing in ITSM post-pandemic (or so we thought), but here's a taster: 69% of survey respondents state that the COVID-19 crisis adversely affected their wellbeing.
CX has dropped out of the top five. This is a tricky one to explain, especially because last year's position was thought to be influenced by employees being viewed as customers. This caused a blurring between CX and employee experience in last year's survey. To prevent this from happening again this year we changed the option from "Customer experience (CX)" to "Customer experience (CX) – for external customers."
Existing hottest ITSM trends content
While the reason for running the topic poll is to identify what people want to read about in 2021, to find the hottest ITSM trends, it also gives us the chance to point to existing content that might be helpful (from newest to oldest for each topic area).
What topics do #ITSM professionals want to read and learn about in 2021? The results of this poll gives us the answers.
Click To Tweet
Digital transformation/digital workflows :
Artificial intelligence (AI)/machine learning:
Automation:
People (including attitude, behavior, and culture (ABC)):
Enterprise service management:
ITIL 4:
Please note the earlier publication dates with some of these articles, with this caused by fewer than five new articles being written on the topic during 2020.
PEOPLE! People has finally made the @ITSM_tools top 5 topics list. Hey, it only took a global pandemic to get it there right?! #ITSM
Click To Tweet
The year ahead
ITSM.tools continues to have the ITSM-practitioner reader front of mind. So, feel free to contact us about the ITSM-related topics that will best help you in your day (and future) job. In the meantime, we'll use this hottest ITSM trends poll to help drive our content plans for the year ahead.
Plus, of course, if you have ITSM-related knowledge, opinions, and expertise that you can share with your peers, especially in areas that align with the top five topics above, then please submit an article. Thank you for being a reader, and here's to another year of helpful ITSM content being shared.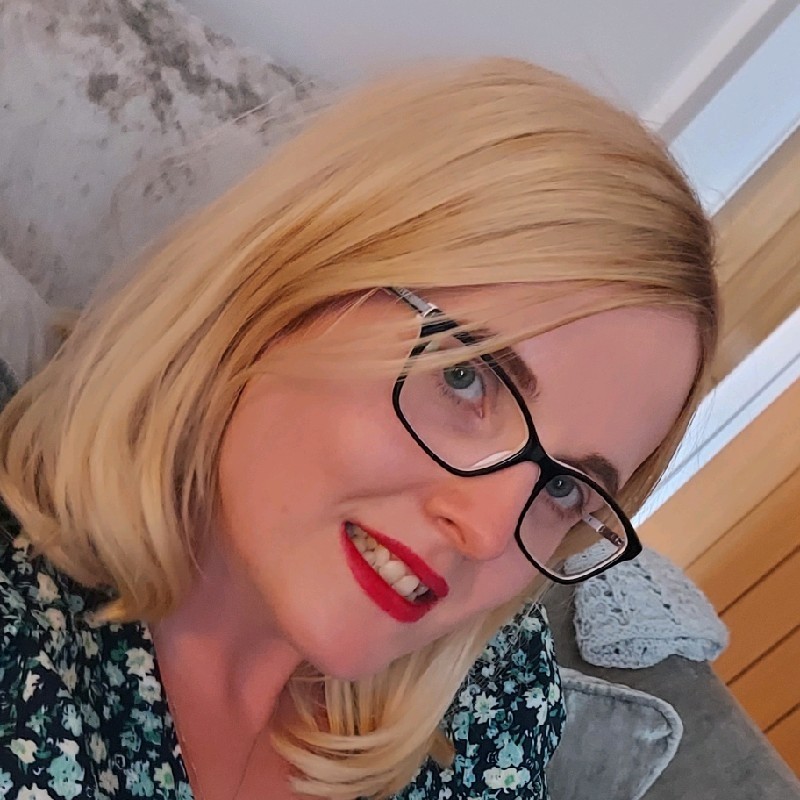 Sophie is a freelance ITSM marketing consultant, helping ITSM solution vendors to develop and implement effective marketing strategies.
She covers both traditional areas of marketing (such as advertising, trade shows, and events) and digital marketing (such as video, social media, and email marketing). She is also a trained editor. Y